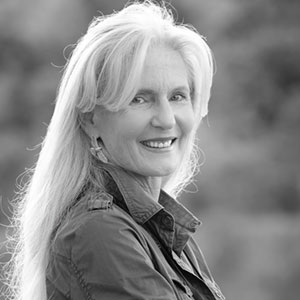 Angela was born in Alexandria, Egypt, and raised in Dar es Salaam in Tanzania, where her love of the ocean and nature was nurtured. She has always been passionate about art and photography. As a child had her darkroom under the stairs, and the great Serengeti National Park and Ngorongoro Crater were favourite destinations for camping safaris. She has lived in Kenya since the 1970s, teaching dance, running Indian Ocean Yacht Charters, her own craft business, and Managing Jories Curia Shops.
She married the wildlife photographer Jonathan Scott in 1992, and the couple has become one of their generation's most productive and successful teams. They have 40 books to their name as well as many television appearances. Angela does all the editing and processing of their images and lets her intimate and atmospheric photographs speak for themselves.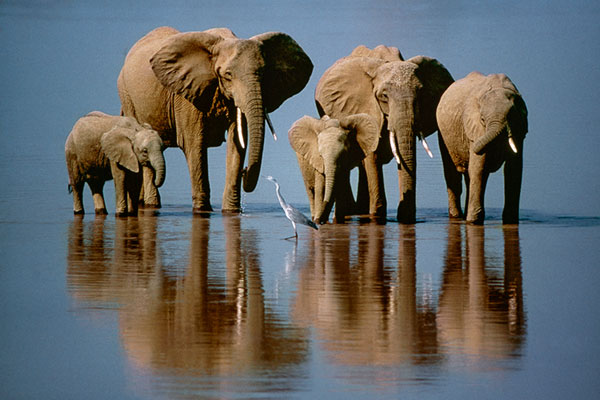 Angela (2002) and Jonathan (1987) are the only couple to have won the Overall Award in the Wildlife Photographer of the Year Competition as Individuals. They have travelled to all 7 Continents in their search for iconic images over the past 30 years. Their strengths as a team are that Angela brings great artistry to their work and organisational skills. At the same time, Jonathan's storytelling abilities and knowledge of animal behaviour make for the perfect partnership. They are talented artists, and their pen and ink drawings can be seen in their recently published Sacred Nature Safari Colouring Book (Bradt, 2022). Angela believes that taking pictures without a purpose is no longer sufficient. They have to evoke strong emotions on behalf of the Planet.
Angela and Jonathan host occasional PhotoWorkshops worldwide from Africa to Antarctica. In 1995 they produced a best-selling CD-Rom called Safari featuring still images, videos and sound recordings. It was reviewed in Time magazine and among the top-selling products of its kind. Their current focus is on being Educators. They have taken the process of publishing and broadcasting into their own hands with their son David and Tori - the other half of the Big Cat People - creating a series of informative and inexpensive EBooks, Podcasts and Tutorials—everything from becoming a photographer to conservation issues and life skills for all ages.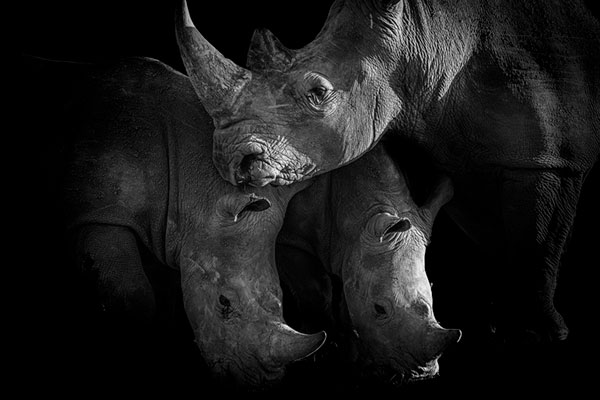 In 2021 Angela and Jonathan founded the non-profit Sacred Nature Initiative (SNI) based on three pillars: to Inspire through their work, help Educate people of all ages about the life-giving importance of Nature, and by so doing, encourage people to conserve the natural environment rather than simply exploiting it. Their award-winning books Sacred Nature: Life's Eternal Dance (HPH, 20216) and Sacred Nature 2: Reconnecting People to Our Planet (HPH, 2021) are the flagships for the SNI. The first volume focuses on the Mara-Serengeti ecosystem, particularly Africa's three big cats – lions, leopards and cheetahs – and the great migration of wildebeest and zebras. The second volume takes a global view focusing on landscapes: savannas, forests, deserts, mountains, water and polar regions. The books were Angela's vision and are beautifully designed by their son David, Creative Director for the Big Cat People, with his wife Tori as PR and Social Media Director.
Books, Films and Exhibitions
Selected Publications by Jonathan and Angela Scott
Sacred Nature Safari Colouring Book (Bradt) (2022)
Sacred Nature: Reconnecting People to Our Planet (HPH) (2021)
Looking for a Tiger (Cambridge University Press (CUP), 2017); Honey and Toto: The Story of a Cheetah Family (2017, CUP); Scarface: The Real Lion King (2016, CUP); The Great Migration (2016, CUP)
Sacred Nature: Life's Eternal Dance (HPH) (2016)
The Big Cat Man: An Autobiography (Bradt) (2016)
Jonathan and Angela Scott's Safari Guide to East African Animals - and Birds (Kensta)
 (2012)
The Leopard's Tale (Jonathan and Angela Scott): Bradt Travel Guides: Animal Classic Series) (2013)
The Marsh Lions (Brian Jackman & Jonathan and Angela Scott): (Bradt Travel Guides: Animal Classic Series) (2012)

Television:
BBC/PBS: Lion: The Rise and Fall of the Marsh Pride (2022)
Animal Planet: Big Cat Tales (Seasons 1 & 2, 2018-20)
National Geographic/Canon Australia: Tales by Light (Series 2, 2016)
Australia 60 Minutes: Great Migration (2013)
BBC: The Truth About Lions
 (2011)
BBC/Animal Planet: The Secret Leopards (2009)
BBC: Big Cat Live (2008)
Oman TV: The Arabian Leopard (2007)
BBC/Animal Planet: Big Bear Diary (2005)
BBC/Animal Planet: Elephant Diaries – Series 1 and 2 (2006/7)
BBC: Big Cat Week – Series 1 to 4
 (2003-2006)
Paramount Television: Wild Things
 (1997-1999)
BBC/Discovery/Animal Planet: Big Cat Diary – Series 1 to 4 (1996-2002)
BBC: Dawn to Dusk (1996)
BBC/Turner: Flamingo Watch (1995)
BBC/Discovery: Africa Watch Central TV: Nature Watch (1981)
Mutual of Omaha's Wild Kingdom (1982-1984)
Central Television: Nature Watch (1982)
BBC: Wildlife on One: Ambush at Masai Mara (1982)

Exhibitions: Jonathan and Angela Scott
Journey Through Time (2023-24): National Museums of Kenya (Sponsored by Sacred Nature Initiative and others)
Kingdom of Lions (2000): Norfolk Hotel, Nairobi (Sponsored by Mpata, Ltd, Japan)