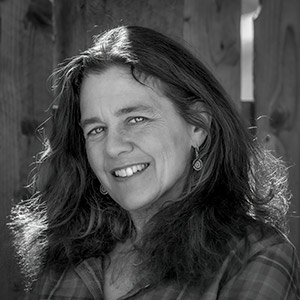 Beth Wald is an award-winning documentary photographer who creates compelling visual narratives that explore our relationship with nature, the damage we have done, but also efforts to restore balance to an ailing planet. Born in 1960 in Minneapolis, Minnesota, as a child she spent many vacations canoeing and camping in the wilderness of northern Minnesota, developing a deep love for wild places and a taste for adventure, dual passions that have fueled her work.
Beth thrives far off the grid, immersed in place and culture, collaborating with local people for a deeper understanding of the stories she is telling. Her work has taken her around the globe, including numerous journeys into remote regions of Afghanistan to photograph people and wildlife of the high Pamir, three decades documenting work to restore ecosystems and support local communities in Chile and Argentina and trips to the Ecuadorean Amazon to document threats posed to indigenous people and biodiversity from mining.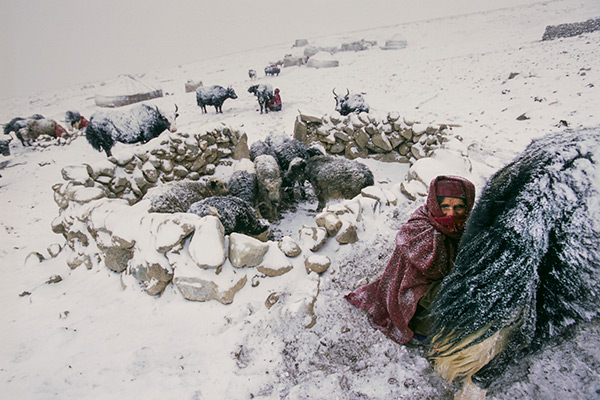 Beth's work has appeared in a wide variety of publications, including National Geographic, Smithsonian, GEO and Outside magazines and she has worked for clients such as Patagonia, Nikon, The North Face and partners with environmental and social justice organizations including Tompkins Conservation, the Wildlife Conservation Society, the Aga Khan Foundation, Rios to Rivers, etc. She has taught workshops on environmental and culturally-focused storytelling to youth and adults, from Afghanistan to Guyana and New Mexico.

She attended college at the University of Colorado, Boulder, and the University of Minnesota, majoring in Botany, minoring in Russian. During her studies, she spent 4 months in the Himalayas, where she developed a deep appreciation for mountain culture and the high peaks.
After college, Beth began photographing the growing sports of rock climbing and mountaineering throughout the US and around the world; in the 1980's and early 90's, she was one of the only women in a small group of pioneering photographers whose dramatic photography helped push extreme sports into public view. Even as she excelled at photographing these adventure sports, she was cognizant of the incursions of the industrial world on wild nature and rural peoples. More and more, she began to turn her camera to these themes, traveling around the world to chronicle how traditional cultures and diverse ecosystems are impacted by environmental degradation, a warming climate and rapid social change.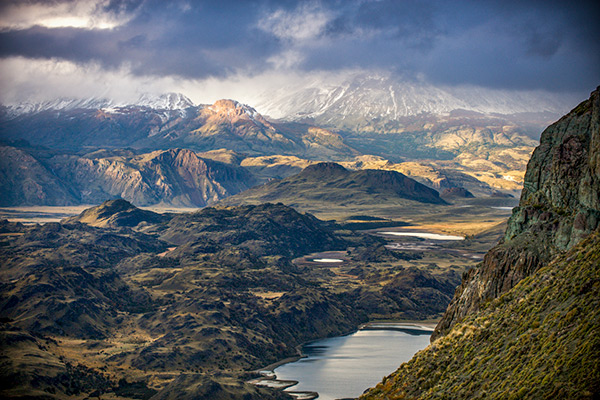 In 1995, Beth traveled to southern Chile at the invitation of conservationists Douglas and Kristine Tompkins to photograph the destruction of the ancient forests of that region; the collaboration has spanned more than two decades; she continues to document the large-scale conservation, rewilding and community work of Tompkins Conservation and its offspring organizations in Chile and Argentina. Another long-term collaboration with renowned conservation biologist Dr. George Schaller led to a dozen journeys and many photo and video projects delving into the challenges of ensuring the long term health of both wildlife and rural communities.
Beth's intimate depictions of life in the extreme, environmental issues and solutions have received many awards and recognition in her career, including the prestigious Rowell Award, several awards from the Banff Centre for Mountain Culture, the Picture of the Year Award and many others.
She currently resides in New Mexico.
Books, Films and Exhibitions
Films & Documentaries
2014, Paradise Under Threat – Mining the Cordillera del Condor
2016, Rewilding Iberá (in collaboration with Tompkins Conservation)
2022, Midnight Fire

Past Solo Exhibitions
- 2003 Banff Center for Mountain Culture, Banff, Canada
- 2003 Open Shutter Gallery, Durango, Colorado
- 2010 Mountainfilm Festival, Telluride, Colorado
- 2013 HUB Gallery, Boulder, Colorado

Past Group Exhibitions
- 2002 Museo della Montagna, Trento, Italy
- 2008 Denver Art Museum, Colorado
- 2012 Redline Gallery, Denver, Colorado
- 2022 Exodus Aveiro Festival, Portugal