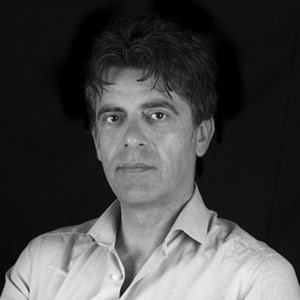 Claudio Dell'Osa was born in Abruzzo, Italy, in 1971. He holds a B. S. in Applied Psychological Sciences from the University of L'Aquila.
His interest in photography was born around the age of twenty, a manifestation of his innate curiosity towards it; he immediately experiments with different techniques, using various analogue and digital cameras. His work has been recognized with numerous awards and exhibitions in Italy and abroad.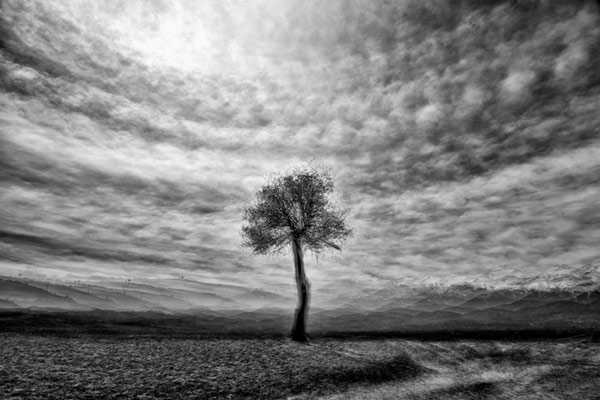 Through his stylistic exploration of black and white, he soon approaches a reading of reality mainly centred on the contrast of light and shadow: plastic figures, captured in luminous flashes, emerge from the darkness and help create a rarefied atmosphere.

In the following years, taking up themes already examined in the past, it was the turn of rural and urban landscapes proposed with a modern and stylized language; the multi-exposure technique was interpreted and used, making it his own
The last few years have seen the development of collateral projects aimed at a new photographic project. This experiment continues even without cameras, with the support of alternative tools that have given life to the " Taglio " series: the slits show sections that cut the entire plant from the roots to the stem, the leaves and the fruit, including the soil. The photographer aims to return the observer to an archaic, millenary world governed by Mother Earth. This new style has received numerous awards through exhibitions and competitions.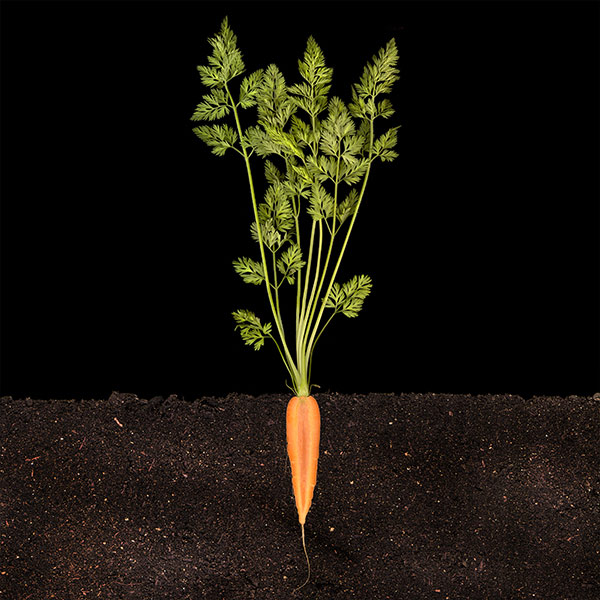 Claudio has created several other photographic projects with great passion and planning, such as the "black and white minimalism". The photographer offers an emphasis on a few elements and thin luminous lines that allow us to glimpse but at the same time hide the salinity points of the subject.
Since 2018 Claudio Dell'Osa has been president of the Arte e Trabocchi Association and promoter of events to enhance the Costa dei Trabocchi and the Italian landscape. In addition to promoting the Costa dei Trabocchi, Arte e Trabocchi is involved in various environmental initiatives to preserve the local ecosystem. The association organizes beach cleanups and participates in awareness-raising campaigns to reduce pollution and protect marine life.
Claudio never stops learning and experimenting with cameras, lenses and creative techniques.
Books, Films and Exhibitions
BOOKS:
2015 La Dolce Italia, Un viaggio da gustare – From Expo 2015 to future. Chiriotti Publishing. Contributing photographer

EXHIBITIONS:
Orizzonti Diversi - San Vito, Italy, 2022
The Fence Photoville – USA, 2021
Trieste Photo Days – Trieste, Italy, 2020
MultiExposure – Castle of Civitella del Tronto, Italy, 2020
Orizzonti Diversi – Ortona, Italy, 2019
FoodPhoto Festival – Denmark, 2019
Italy at the Table – Bellini Palace, Florence, Italy, 2017
Milano - Polet Art Gallery, Belgrade, Serbia, 2017
DeCibo – Milano Food Week, Milano, Italy, 2017
Light meets the Taste - Vittoria Colonna Contemporary Art Gallery, Pescara, Italy, 2016
Light meets the Taste - Hop 'n Art, Rome, Italy, 2015

AWARDS:
International Photography Awards – U. Selection in Professional, 2022
The Taste Awards – Winner in the Photography category, San Francisco, 2022
Siena International Photo Awards – Commended in Food&Beverrage Category, 2022
Fine Art Photo Awards – Nominee in Fine Art Professional Category, 2022
Monochrome Awards – Mention in Architecture / Buildings Professional, 2022
Chromatic Foto Awards – Mention in Conceptual Professional, 2021.
Siena International Photo Awards – Winner in Food&Beverage, 2021
Px3 – Prix de la photographie Pars – Bronze in Advertising/Food, 2020
Moscow Foto Awards – Bronze in Nature-Flowers Professional, 2020
International Creative Competition – Mention Photography category, 2020
Tokyo International Photo Awards – Gold in Professional Portfolio/Food, 2019
Sony World Photography Awards – Commended in Still Life, 2018