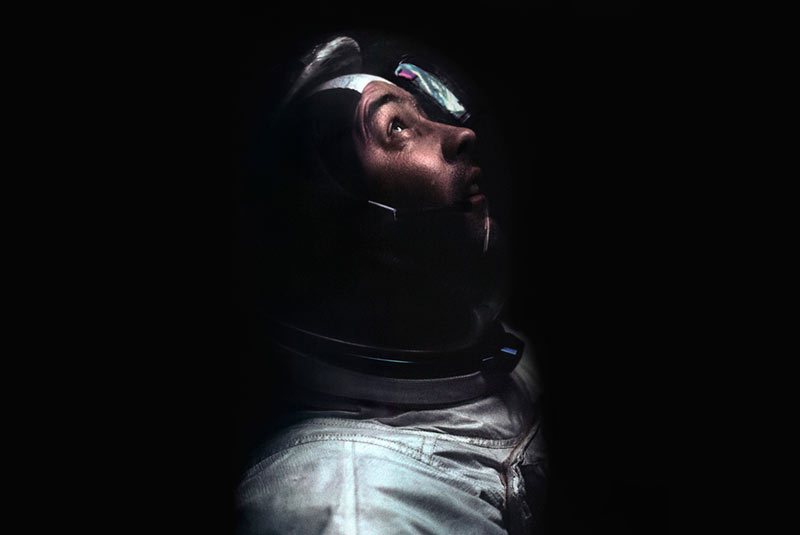 Apollo Remastered – NASA's Moon Voyages as Never Seen Before
Join us for an unforgettable experience with Andy Saunders as he presents the highest-quality Apollo mission photographs ever produced. The original NASA photographic film from the Apollo missions, securely stored in a frozen vault in Houston, Texas, contains some of the most significant moments in human history as we left Earth for the first time and set foot on another world.
For over 50 years, almost every image of the Moon landings publicly available has been produced from a lower-quality copy of these originals. But now, Andy has applied his expertise and cutting-edge enhancement techniques to carefully restore and scan the original film, revealing incredible detail that has been lost for decades. These mesmerizing photographs offer a new perspective on humankind's greatest adventure and allow us to experience it in a previously unimaginable way. Don't miss this opportunity to see history come to life before your eyes with Andy Saunders.
Speaker
Andy Saunders

Andy Saunders

Andy Saunders is a British author, science writer, and one of the world's foremost experts on NASA digital restoration. His photographic work has been exhibited internationally at some of the most renowned venues, and regularly makes headlines in the world press – including BBC News, CBS News, New York Times, Daily Telegraph, USA Today, Fox News, and Washington Post, among others. His remastered images have also been utilised by NASA and reside in their own archives.