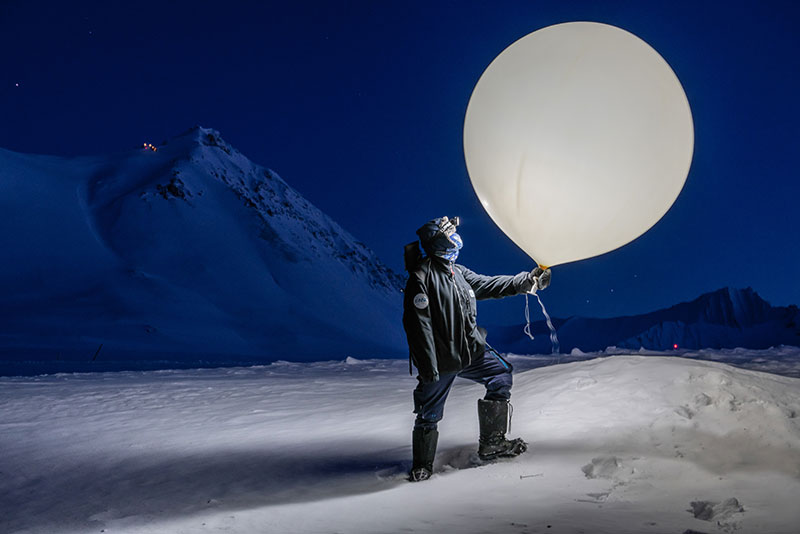 Arctic – Through the eyes of Explorers
Join photographer Esther Horvath as she takes you on a journey through the Arctic and shares her insights on the impact of climate change on this fragile and vital region. In the Arctic, the average air temperature is rising four times faster than anywhere else on the planet, and warmer water is entering the polar waters. The Arctic ice cap is melting from above and below, threatening the ecosystem that is so crucial to the health of our planet.
Through her photography, Esther seeks to shed light on the work of scientists and explorers in the Arctic who dedicate their lives to providing important data on the long-term effects of climate change. She also wants to share her experiences of living and working in some of the most remote places on the planet and how to prepare for and survive months away from civilization.
As a photographer, Esther views the Arctic as the most magical world and wants to raise awareness of its changes and protect it through her art. Learn more about the Arctic and the critical role it plays in the health of our planet.
Speaker
Esther Horvath

Esther Horvath

Esther Horvath is a Fellow at the International League of Conservation Photographers, iLCP, a photographer for Alfred Wegener Institute in Germany and a member of The Explorers Club.
Esther is the recipient of the Infinity Award 2022 by the International Center of Photography, New York.
She received the 1st prize in World Press Photo Award, Environmental single category in 2020.

She has received the Ranger Rick Photographer of the Year 2020 from National Wildlife Federation in the USA for advancing together with the Ranger Rick magazine's mission: to inspire a love and understanding of wildlife and the natural world in young children.