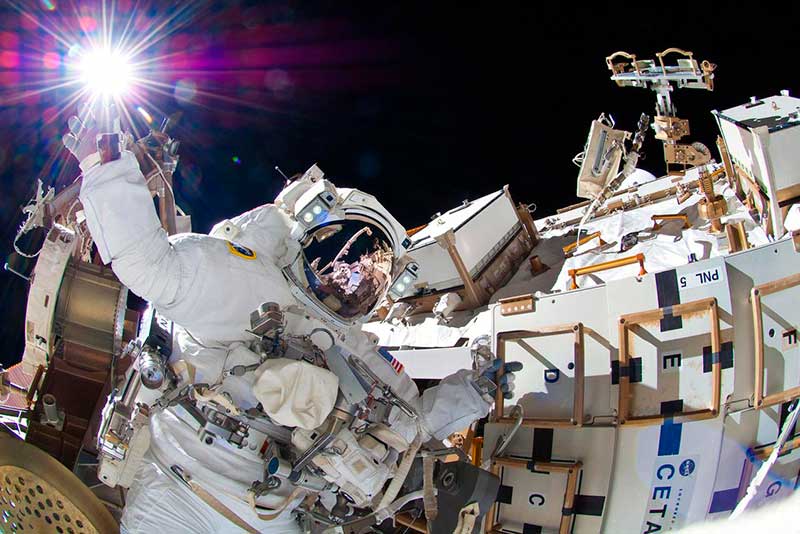 Capturing Time In Space
Join a fascinating panel discussion about the history and future of America's space program, featuring John Angerson, Chip Doherty, Andy Saunders, and Dan Winters. Moderated by engineer Chip Doherty, who has first-hand experience working on the Space Shuttle, this panel will cover the Gemini Program, Apollo, the Space Shuttle, and the Artemis program, which aims to land a man and woman on the moon by 2026.
Photographer John Angerson will share his unique portraits of astronauts preparing for a mission, captured during his 1995 documentation of Space Shuttle mission STS-72. Andy Saunders will showcase his use of digital technology to bring new life to high-resolution scans of NASA mission film from the Apollo Image Archive and Dan Winters, a photographer for National Geographic, will discuss his coverage of manned spaceflight and his focus on the Artemis program.
Moderator:

Chip Doherty

Duration:

60 min
Speakers
Dan Winters

Dan Winters

After studying photography at college in Southern California, Dan Winters finished his formal education at the film school of Ludwig Maximilian University in Munich, Germany. He began his career in photography as a photojournalist for a newspaper in Ventura County, California. After winning several regional awards for his work, he moved to New York City, where magazine assignments came rapidly. He is widely recognized for his celebrity portraiture, scientific and aerospace photography, photojournalism, and illustrations.

Andy Saunders

Andy Saunders

Andy Saunders is a British author, science writer, and one of the world's foremost experts on NASA digital restoration. His photographic work has been exhibited internationally at some of the most renowned venues, and regularly makes headlines in the world press – including BBC News, CBS News, New York Times, Daily Telegraph, USA Today, Fox News, and Washington Post, among others. His remastered images have also been utilised by NASA and reside in their own archives.

John Angerson

John Angerson

John Angerson (b.1969 Bristol, England) started his career in the early 1990s, covering the fall of the Berlin Wall and the changing geopolitical landscape of Eastern Europe. Since then, his work has continued to explore the different languages of documentary photography, focusing on how specific communities form, shift and develop.

His projects have garnered critical acclaim and have been exhibited at major art institutions in the UK and overseas. His monograph – Love, Power, Sacrifice (published by Dewi Lewis, Manchester) documented the Jesus Army over twenty years and peers into a microcosm of a fanatical religion.