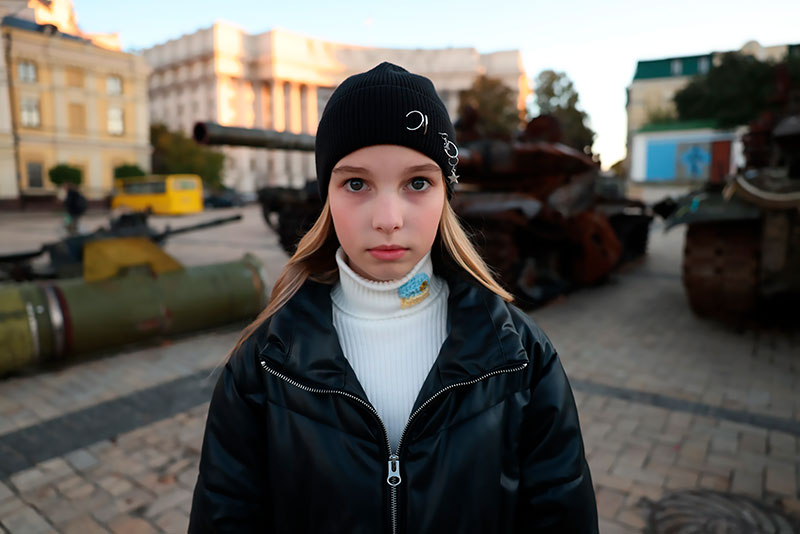 Conflict Reporting to Magical Realism
As conflict reporters, we often find ourselves drawn to the most traumatic and devastating moments in human history, often capturing victims at their most vulnerable. While we may have permission to do so, this can hinder an individual's healing process as they cope with what has happened.
Elisa Iannacone is a cinematographer, photographer, author, and advocate for equality and human rights. With experience on six continents and clients, including Newsweek, National Geographic, Vice, and the BBC, Iannacone's work examines the human condition during crises and the aftermath of trauma, including covering the Rabaa massacre in Cairo and domestic violence in refugee camps in Iraq.
In this talk, Iannacone discusses her journey from conflict reporter to finding new ways to tell meaningful stories, emphasizing the intimacy and connection that underpins her process. She also explores the idea of using art as a form of justice, and a means for healing and how involving survivors of abuse in the creative process can empower them. Can the camera be a tool to express trauma in a way that promotes healing? Join Iannacone as she delves into these questions and more.
Speaker
Elisa Iannacone 

Elisa Iannacone 

Elisa Iannacone has worked as a photographer and cinematographer on six continents producing work for outlets such as Newsweek, National Geographic, and BBC. Covering challenging environments, from the Rabaa massacre in Cairo and domestic violence within Iraqi refugee camps to the impact of cyclone Idai in Mozambique, has fuelled her work with social consciousness.