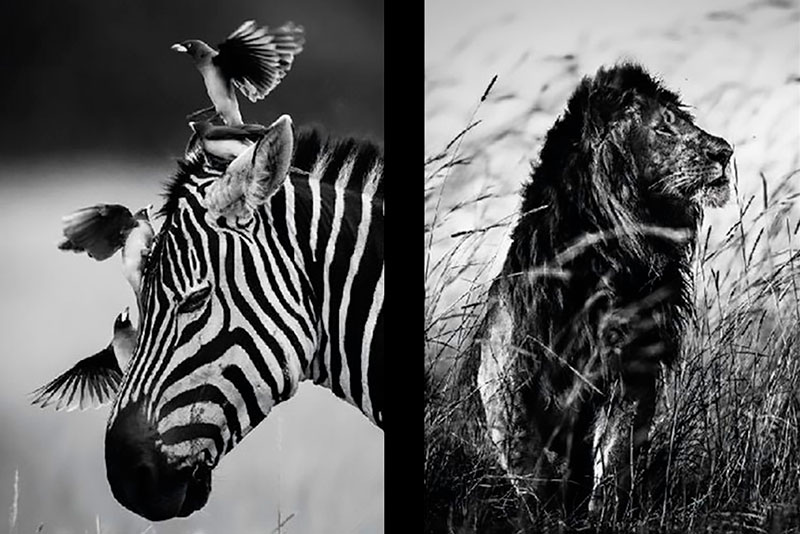 Creative Vision of Nature in Black & White Photography
Join renowned photographer Laurent Baheux for a special presentation as he shares his incredible journey through twenty years of capturing the beauty and majesty of Africa's wild animals in stunning black and white photography.
Laurent will take us on a visual journey through his work, sharing the inspiration behind his art and how his encounters with these incredible creatures have shaped his perspective and approach to photography.
Don't miss this opportunity to see Laurent's work in person and hear about his experiences firsthand. His photographs have been featured in international events and publications and can be found in galleries and private collections worldwide. Don't miss out on this unique and inspiring experience.
Speaker
Laurent Baheux

Laurent Baheux

For nearly 20 years, Laurent Baheux has observed the upheavals of the wild world through his lens. A vocation came to him "in reaction to the madness of men". Born in 1970 in Poitiers, he made his debut as an autodidact in the early 1990s, during the time of film, as a photographer in the regional sports press. To find a place in the profession, he moved to Paris, where he worked for major photo agencies and media specializing in international sports news.