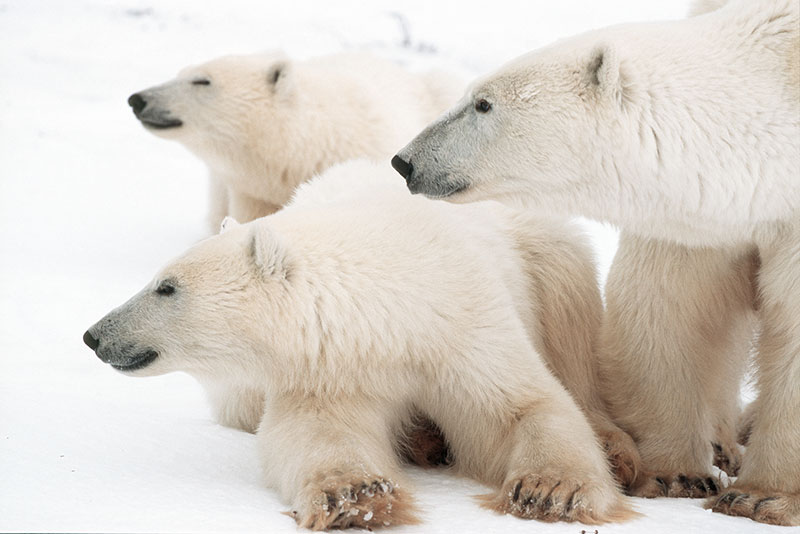 Dream On – My life as a Nature Photographer
German photographer Norbert Rosing used to work in a hospital as a male nurse until he was invited to join a photo tour of Africa in December 1992. He spent that whole season in Yellowstone National Park.
From that day forward, Rosing has been a wildlife and nature photographer returning multiple years to Churchill on Hudson Bay to document and record the outstanding beauty of the Canadian Arctic with its rich wildlife like walruses, arctic foxes, polar bears, and sky phenomenons. In 2
Join Norbert, who will present a series of "back to the roots" images while discussing his work using analogue photography. Many of the images in this presentation were shot on film and scanned in high resolution.
Despite the advent of digital photography, many photographers still prefer to use film cameras. Film cameras have a particular look and feel that digital cameras cannot quite replicate. And while digital cameras are getting closer to reproducing the look of the film, they still have a long way to go.
If you're a photographer who wants to get the most out of your film camera, you'll need to ensure you're scanning your film in high resolution. This will ensure that your photos have the same level of detail and clarity as they would if they were taken with a digital camera. Scanning your film in high resolution is a bit more time-consuming than simply shooting digitally, but the results are worth it.
Speaker
Norbert Rosing

Norbert Rosing

Born in northern Germany in 1953, Norbert Rosing is a passionate nature and wildlife photographer with a special dedication to the Arctic, North American landscapes, and the national parks of Germany.

In 1980, Rosing published his first photograph in a German photo magazine. Since then he has travelled extensively to the Canadian Arctic, the landscapes of the U.S. Southwest, and to the romantic landscapes of Germany's national parks and Africa's savannas.