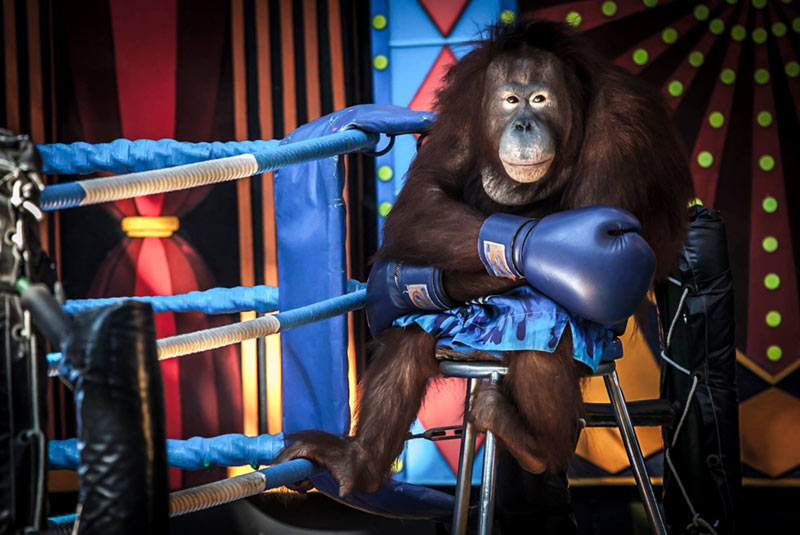 Eyes of the Orangutans
AARON GEKOSKI presents 'Eyes of the Orangutan', a compelling new TERRA MATER Factual Studios/CHRIS SCARFFE Film and Photography documentary.
The Wildlife Tourism industry is a global, multi-billion dollar business. However, these profits come at a cost. Animal abuse and cruelty are occurring both in front of our eyes and behind closed doors.
Aaron Gekoski is an internationally acclaimed photojournalist who has documented the human-animal conflict for over a decade. In recent years, he has turned his attention to the Wildlife Tourism industry, travelling to dozens of countries to learn more about it.
But it was a trip to Vietnam that changed everything. He met a large male orangutan at an amusement park in Ho Chi Minh. Kept in a small enclosure with no trees or other stimulation, the orangutan was on display for park visitors.
This experience led Aaron Gekoski on a mission to document the dark reality of the Wildlife Tourism industry and expose the abuse and cruelty that animals endure to entertain humans.