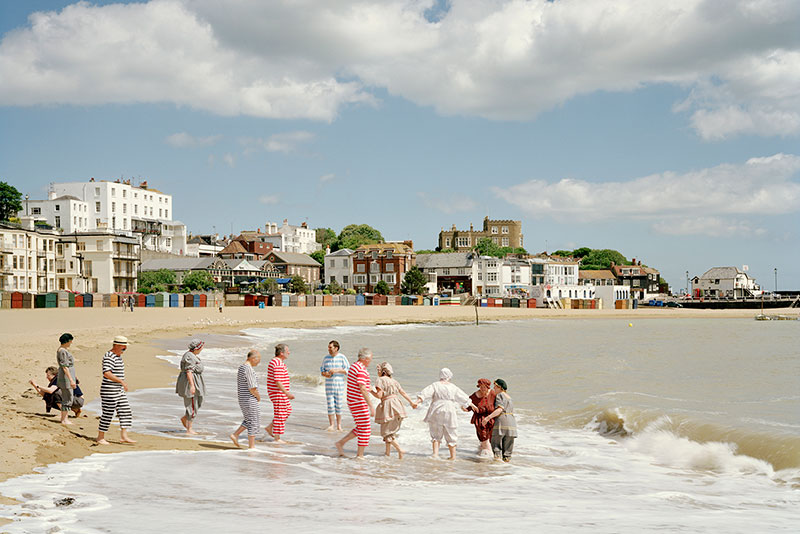 Green Lungs of the City
Join photographer Simon Roberts in discussion with Whitney Johnson on the importance of documenting one's homeland and exploring collective identity through photography. Roberts' work, which often involves journeys around Britain and beyond, focuses on capturing events and landscapes where people come together in public and reflects on the shared histories and experiences that unite us. The discussion will be led by Whitney Johnson, Vice President of Visuals and Immersive Experiences at National Geographic, who has worked with some of the world's top photographers on assignments covering important social, economic, and scientific issues. 
Together Simon and Whitney will discuss some of Simon's major photographic series, including Green Lungs of the City, a project which National Geographic instigated.
Moderator:

Whitney Johnson

Duration:

45 min
Speaker
Simon Roberts

Simon Roberts

Simon Roberts (b.1974) is a contemporary photographer based in Brighton, UK. Widely recognised for his large-format, tableaux photographs of the British landscape, his practice also encompasses video, text and installation work, which together, interrogate our notions of what landscape is and how it is depicted, utilised, commodified and interpreted. His photographs are taken with great technical precision, using formal devices associated with the picturesque: perspective, asymmetry and juxtaposition, which combine to form expansive, commanding topographic views charting the ambiguities and complexities of our changing physical and social world.