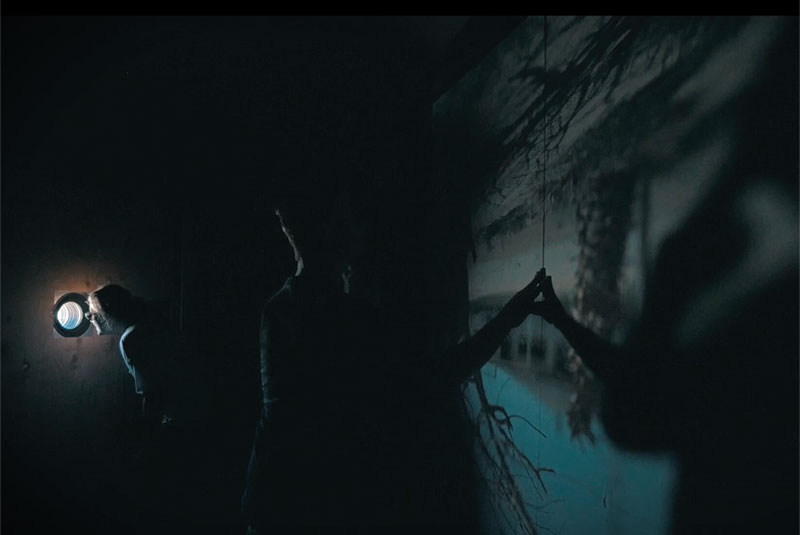 OBSCURA
A FILM BY IAN RUHTR
While working with wet plate collodion Ruhter came up with an idea to show the world the beauty of these objects in a size that was deemed impossible. This led him and the Silver & Light Team to a forgotten town on the edge of the Salton Sea called Bombay Beach, located in California's Imperial Valley.
The idea was to create a camera out of an abandoned house. The structure would serve as the framework for the camera. Instead of focusing on the decay from the outside, this house camera allowed a view from the inside into someone's dream. Once the giant lens was placed on the front of the house, images of Ted, a 100 year old resident who recently found himself homeless, were projected in, breathing new life into this abandoned structure and once again making it a home. During this brief moment in time when Ted's photograph was captured, he was present in both places. In reality, he was homeless in the outside world. However, the projected image simultaneously allowed him to be sitting in the living room where he was once again home. because the surface of the plate is highly reflective the life sized plate serves as a mirror, allowing one to reflect upon where they will be in the twilight of their life.
Ten seconds of this dream were recorded on a 200 pound sheet of glass coated with collodion. The result was a 66"x 90" Ambrotype, which is recognized as the world's largest wet plate collodion image.