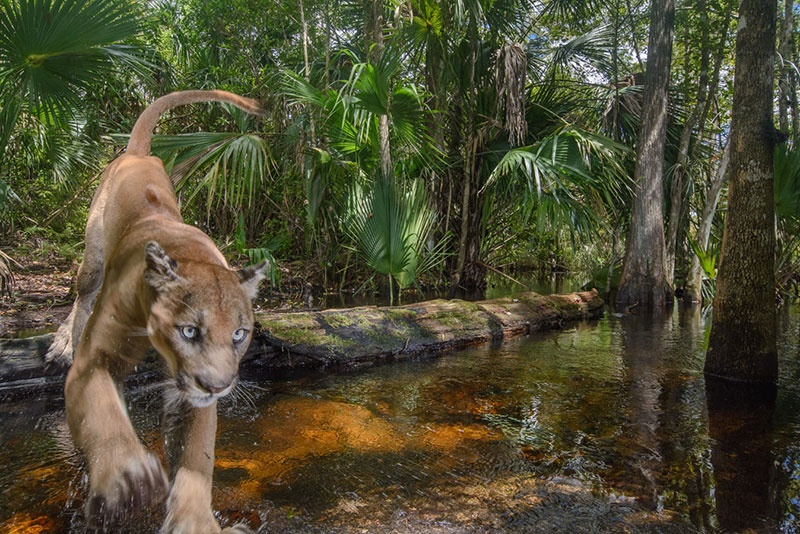 Path of the Panther
Join photographer Carlton Ward Jr. for a discussion on the story of the Florida panther, the state animal of Florida and the last surviving big cat east of the Mississippi River. From its near extinction with a population of fewer than 20 individuals in the 1980s to its current population of nearly 200, the Florida panther's recovery is a tale of hope for all wild Florida. 
Ward will delve into the challenges faced by the panther, including the need for access to its historic territory throughout the state and adjoining states, and the efforts to protect and connect the panther's range through the Florida Wildlife Corridor, a network of public and private land. This talk will be accompanied by photo presentations and embedded videos, offering a unique and powerful look at the Florida panther and the importance of preserving and connecting wild places for the benefit of both people and wildlife.
Speaker
Carlton Ward Jr

Carlton Ward Jr

Carlton Ward Jr is a conservation photographer and National Geographic Explorer whose passion for nature was born from the Florida landscape. His mission is to inspire appreciation and protection of Florida's original nature and culture – the endangered wildness that is often hidden in plain sight but very much needs our attention to be saved.