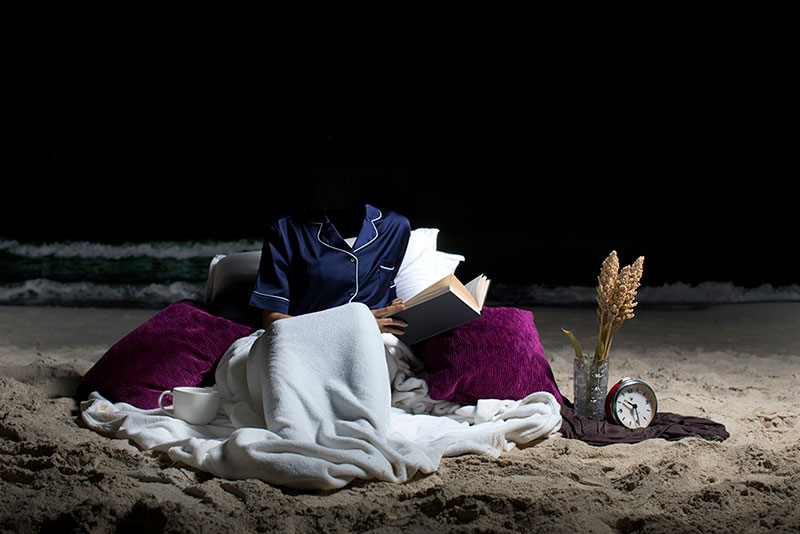 Realms of the Experimental
The focus of education at CFAD in photography and video is diverse on the one hand. Still, it concentrates primarily on three areas: research-based conceptual photography, in which questions are raised about identity and the role of the artist in society, then the position of the artist in relation to both lines of tradition, that of the Western art world as well as that of the local, Arab tradition. A third focus examines the complex relationship between art and technology in the so-called post-digital age by looking at the forms of critical and conceptual media art that have been increasingly propagated in recent years.
The projects on view are intended to exemplify and problematize this development: Photo series created in the bachelor's programs, as well as video installations that derive their formal conception from the avant-garde, works that explore the influence of artificial intelligence on contemporary art, visualized music, staged photography, sound installations, and other experimental mixed-media projects.
The exhibition of selected projects at Xposure forms an interface between university education and the site of interaction both in public and in the context of the exhibiting photographers.
The curator of this exhibition, Tor Seidel, has been a lecturer and faculty member at CFAD since 2017 and is responsible for the photography&Video department. The discussion will be accompanied by Julien Stone from the CFAD, University of Sharjah.
Speaker
Tor Seidel

Tor Seidel

Tor Seidel is a Lecturer at the College of Fine Arts and Design at the University of Sharjah since 2017, responsible for the Photography and Video Art course.

A German artist with many years of experience in gallery and exhibition activity. Tor is also active as a filmmaker and art book author. Studied fine arts and then philosophy, earning an M.A. In his work as an artist, photographer, filmmaker and curator, he has travelled to Europe, Asia, Africa and the Mena region, where he has worked since 2013.