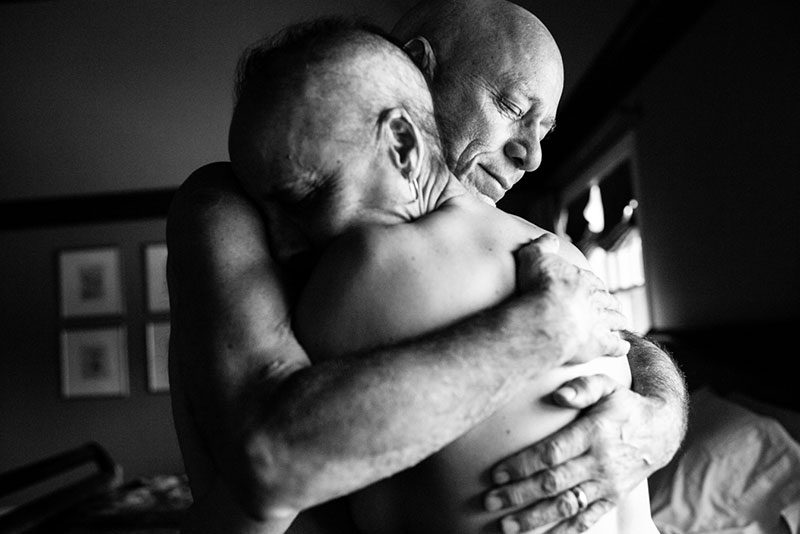 The Family Imprint: Love, Loss and Finding Purpose in the End
Join photographer Nancy Borowick as she shares her poignant project, "The Family Imprint," an intimate story of family as two people, her parents, underwent parallel treatments for stage-four cancer, side-by-side. Through this powerful and emotional story, Nancyexplores love and life in the face of mortality, honoring her parents' memory by focusing on their strength and love, both individually and together, and sharing the story of their final chapters, which came to a close just 364 days apart from one another.
Death, much like life, is a universal human experience, and Borowick's family had no choice but to confront it. This was a gift, however, as it allowed them to acknowledge the finitude of life and gain an awareness of the fragility of time. It allowed them to appreciate what they had left and learned what it truly means to live.
Moderator:

Frank Meo

Duration:

40 min
Speaker
Nancy Borowick

Nancy Borowick

Nancy Borowick is an internationally renowned photographer, author, teacher and speaker, delivering over 50 speaking engagements each year around the world, bringing her personal story to universities, hospitals, oncology units and community groups globally.

Nancy is a graduate of the International Center of Photography and has exhibited her work in over 100 cities worldwide. Working regularly with the New York Times since 2013, Nancy has told the intimate stories of people and places from every corner of the globe winning her major accolades and awards, such as World Press Photo, Pictures of the Year International, PDN Photo Annual, the International Photo Awards, the World Report Award and the Arnold Newman Prize for New Directions in Photographic Portraiture.