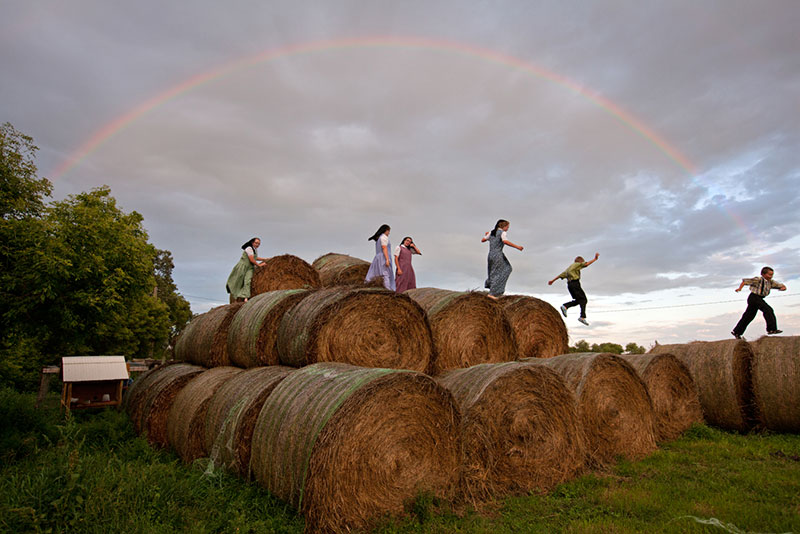 The Gift Of Time In Long-Term Documentary Photography
Join photographer Tim Smith as he speaks about his captivating and deeply personal photography. Over the past 15 years, Tim has dedicated himself to documenting the prairies of Manitoba, Canada, and the Hutterite culture within them. His work is an extraordinary example of the power of long-term photography projects to capture intimate, nuanced moments that might otherwise be missed.
In this talk, Tim will share his experiences of working on these projects, including the joys, heartbreaks, and challenges he has encountered along the way. He will also discuss his belief in the importance of "documenting your own backyard" and show examples of how this approach has led to beautiful and meaningful experiences.
Additionally, Tim will address the ethical considerations of documenting closed communities like the Hutterites, sharing the mistakes he has made and the lessons he has learned. Don't miss this rare opportunity to hear from a photographer whose work represents one of the most in-depth visual documentation of Hutterite culture available today.
Speaker
Tim Smith

Tim Smith

Manitoba based photographer Tim Smith documents life on the Canadian prairies. Beginning with a chance encounter, Smith has been photographing Hutterite communities in Manitoba over the past thirteen years. Hutterites, Anabaptist pacifists whose roots trace back to Tyrol, Austria in the wake of the 16th century Radical Reformation, live communally in colonies throughout western Canada and the north-western United States. Their culture continues to be preserved through deliberate separation from mainstream society and economic self-sufficiency. Smith's work is among the broadest and most extensive visual documentation of their culture ever produced.