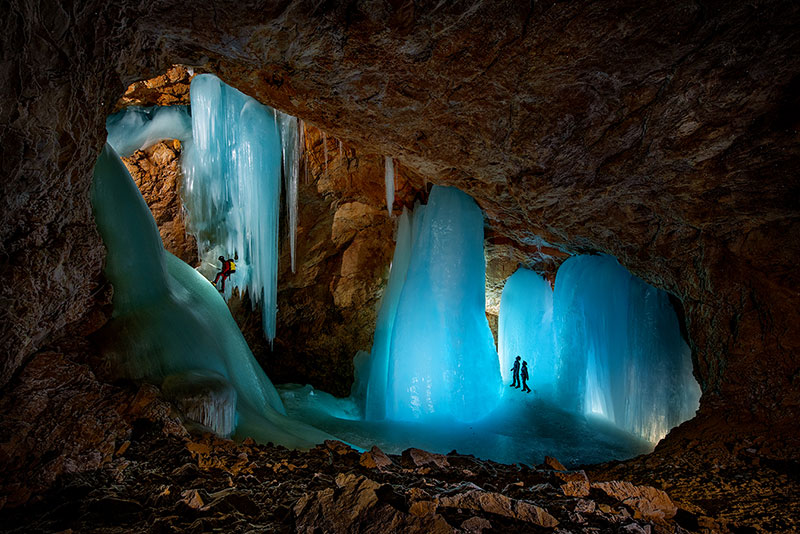 The Loss of the Hidden World
Join photographer Robbie Shone as he raises awareness about the beauty, splendor, and uniqueness of ice caves and the European Alps glacier caves. These awe-inspiring landscapes have been a source of tourism and scientific research for centuries, but today they are threatened by warming temperatures that are rising twice as fast in the Alps as compared to the global average.
The loss of ice caves, along with glaciers, ice sheets, permafrost, and sea ice, is an essential part of the cryosphere that will soon be a distant memory if we don't act now. As a photographer, Robbie is drawn to the unique qualities of ice caves, which have quietly and silently existed for hundreds of thousands of years while significant changes take place on the surface. Through his photography, Robbie hopes to raise awareness about the sad demise of these stunning landscapes and inspire people to take action to prevent other parts of the planet from suffering the same effects.
Don't miss this opportunity to learn about the importance of ice caves and how we can work to protect them for future generations.
Speaker
Robbie Shone

Robbie Shone

Robbie Shone is a cave explorer and visual storyteller, who is recognised as one of the most accomplished cave photographers in the world. He is based in the heart of the Alps in the scenic alpine town of Innsbruck, Austria. Whilst completing a B.A. in Fine Art and Photography, Sheffield, UK, Robbie pursued his love of the outdoors. He developed a strong interest in caving, and in particular the challenges that cave photography has to offer.