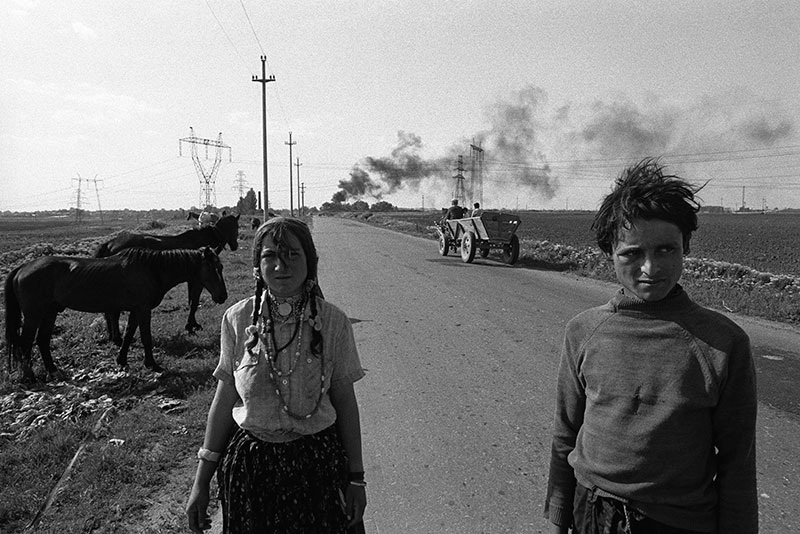 The Roma of Sintesti, Romania: A 30-year project
For three decades, Jeremy Sutton-Hibbert has been documenting the Roma community of Sintesi, Romania, through his photography. His project spans the arc of life, capturing everything from births and marriages to work, traditions, and death. Through his images, we gain a rare and intimate look at life in this hard-to-access community as it underwent rapid change in the post-Communist years and embraced Western values.
Through his black and white photographs from 1990-1997 and his colourful images from 2006-2019, we see the community of Sintesi thrive and prosper. Humble homes transform into grand mansions, horses and carts give way to fast German cars, and the community progresses from selling pots at markets to buying and selling scrap metal on a larger scale. Wealth is created and spent, but the old ways remain even as the community changes.
Don't miss this unique opportunity to learn about and experience life in the Roma community of Sintesi through the lens of Jeremy Sutton-Hibbert's captivating photography.
Speaker
Jeremy Sutton-Hibbert

Jeremy Sutton-Hibbert

Jeremy Sutton-Hibbert was born in Glasgow, Scotland, and has been taking photographs since he was nine years old. With a background in editorial and reportage photography, his travels since those early days have taken him around the world to over 100 countries, and his work has been internationally exhibited and published.