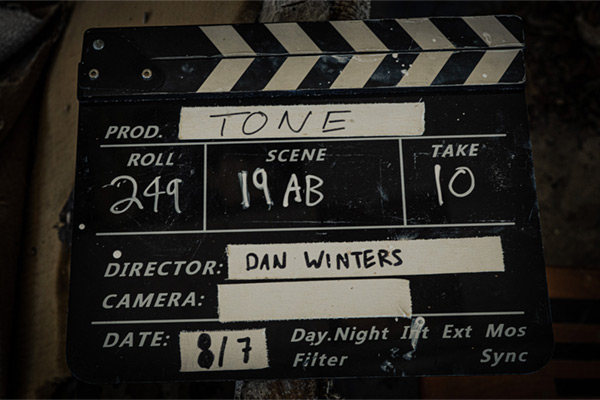 Tone
TONE is a cinematic experience set in a crumbling future society in which an oppressive regime rules the land with an iron fist. It is the story of two outlaws who have suffered unimaginable loss and heal through their coming together. The film is rich with visuals made using techniques that have been abandoned by Hollywood, such as the use of miniatures and matte paintings. In addition to giving a stunning performance, the film's leading actress, Meredith Placko, hand-made the majority of her wardrobe. Antonio Bond shines as the film's namesake. The narration was provided by acclaimed actor Walton Goggins. The film was written, photographed, and directed by Dan Winters, who also constructed the miniatures and designed and supervised the construction of each set. The film was made possible by a dedicated crew comprised partly of film students from the University of Texas at Austin and close friends who made invaluable contributions towards the film's completion.
Directed, Written & Photographed by Dan Winters
Produced by David Rafailovich
Executive Produced by Kathryn Winters and James Hughes
Speaker
Film Screening

Film Screening

A selection of films from various directors. These films can include both established films that have already been released and films that are premiering for the first time. Included are the Xposure International Photography & Film Awards Winners from the past few seasons.