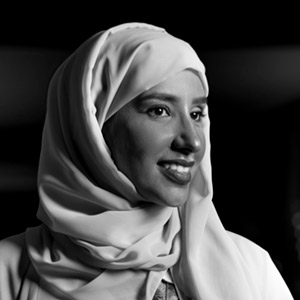 Fatma AlMosa, an Emirati photographer from Abu Dhabi, United Arab Emirates, has established herself as a prominent figure in the world of artistic photography, specializing in Street Photography. With a remarkable position in visual art, Fatma's passion and talent have propelled her to heights.
Fatma was drawn to pictures and photographs from an early age, reflecting on their meanings and being deeply influenced by the emotions and impressions they evoked. In 2015, when she acquired her first professional camera, a Leica Q, her true artistic journey in photography began. She dedicated her time to learning and exploring this beautiful device and the industry it belonged to.
Shortly after, Fatma changed her approach to capturing images using a rangefinder camera and Leica M lenses. It was through the medium of black and white photography that Fatma Almosa found the perfect expression for her vision of the w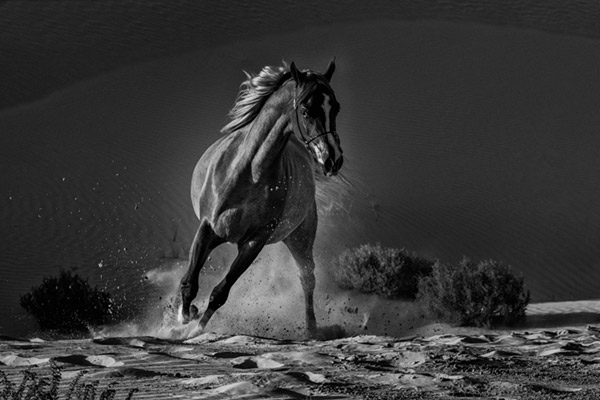 The power of black-and-white photography lies in its ability to add a timeless quality to images. By eliminating the distraction of colour, viewers can focus on other elements such as the subject, textures, shapes, patterns, and composition. Fatma's preference for the Leica Rangefinder camera further enhances the beauty of her black and white photographs, creating a soulful and timeless tone.
Black and white photography offers a respite from the overwhelming nature of the world in colour. The absence of colour eliminates distractions, allowing viewers to see differently and experience a heightened sense of emotion and mood. It encourages contemplation of tone, texture, and light in new and profound ways. Through black and white photography, Fatma Almosa discovers a different world, where the focus is solely on the storytelling aspect of an image, unburdened by the presence of colour.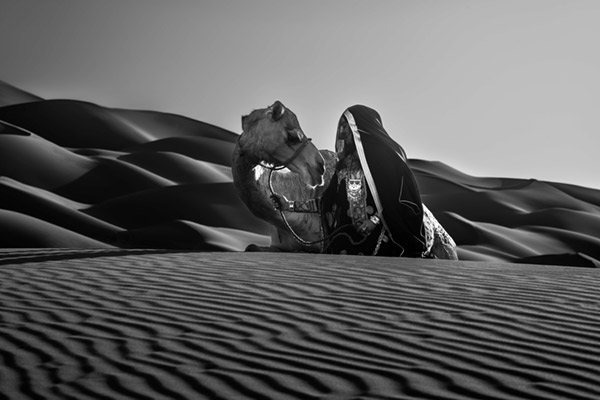 Fatma's desire to experience the past and capture the essence of history is evident in her photography. She seeks to create stories transporting viewers to ancient times, reflecting previous generations' heritage, culture, and lifestyles. Fatma aims to transmit and enhance the pride and glory of her legacy and culture through her work, inspiring respect and appreciation for the values of harmony and coexistence. She believes photography is a universal language and intends to be a positive ambassador by fostering understanding and mutual respect among different cultures worldwide.
Fatma Almosa travels the world with her camera, embracing its beauty with an open and positive mind. She firmly believes that the world is filled with stories waiting to be told and draws inspiration from her passion for black and white photography, enabling her to see the world through a unique lens and share her stories and inspirationsOne of Fatma Almosa's projects is to publish a book showcasing her collection of black and white photographs, presenting a positive image and meaningful works based on the values of goodness, tolerance, and reciprocal respect for diverse cultures worldwide.
Fatma Almosa's artworks were exhibited at prestigious venues such as Leica in Dubai at the Address Hotel and Dubai Mall in September 2016 under the name "Delight for the Soul." She also participated in the Sikka Art exhibition in Dubai's Al Bastakiya in March 2018, and more recently, she took part in the first exhibition for female photographers in April 2019, organized and supervised by the Emirates Photography Society.