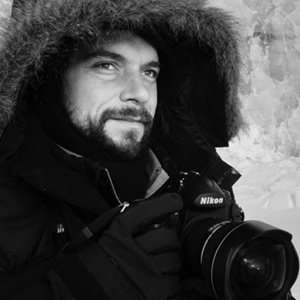 For more than 25 years, Florian Schulz has followed his passion for nature photography. The results of his dedication are not only stunning images but also entire conservation campaigns. With an unwavering commitment to conservation, Schulz's remarkable work has not only garnered numerous awards but has become a driving force behind critical environmental movements. Through his lens, he seeks to capture the essence of wild places while simultaneously pursuing his vision for large-scale conservation efforts, that support some of the planet's last remaining wild places. Schulz's artistic journey began as a young adventurer, fueled by an insatiable curiosity for the natural world. His camera quickly became an extension of his vision, enabling him to share the stories of wild creatures and their habitats with broad audiences. Over the years, his work has evolved into a powerful fusion of artistry and advocacy, transcending the boundaries of conventional nature photography.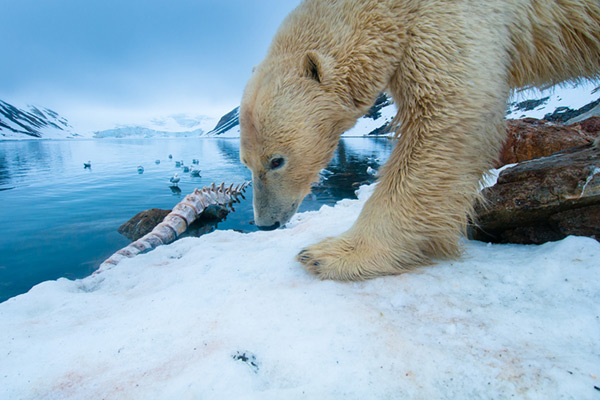 An internationally recognized photographer, his images have been published in prestigious magazines such as National Geographic, GEO, The New York Times, Audubon and BBC Wildlife to mention a few. He is the author of several large coffee-table books, including "Yellowstone to Yukon - Freedom to Roam", "To The Arctic" and "The Wild Edge - Freedom to Roam the Pacific Coast".

Schulz has won numerous awards including "Environmental Photographer of the Year," Sierra Club's "Ansel Adams Award" and several awards from the BBC Wildlife Photographer of the Year competition. Schulz was also awarded the 2006 Philip Hyde Environmental Grant by NANPA and received NANPA's first Vision Award in 2008. His cinematography has been nominated for a BAFTA Television Craft Award as well as an Emmy Award.
Today Schulz brings the wild side of our amazing planet closer to diverse audiences in Europe and North America, reaching thousands of people through LIVE talks. In a new era, where film and photography are merging, Schulz has evolved as a producer and director in nature filmmaking, shooting at the highest standards of cinema quality. The result: outstanding film sequences, rarely witnessed before.

Highlighting his tireless dedication, Schulz released his first IMAX documentary as well as a TV nature documentary that celebrates one of the last intact wildlife sanctuaries left in North America, the Arctic National Wildlife Refuge in Alaska. The documentary was crucial to initiate a campaign to establish The Refuge as a National Monument and protect it from oil and gas development.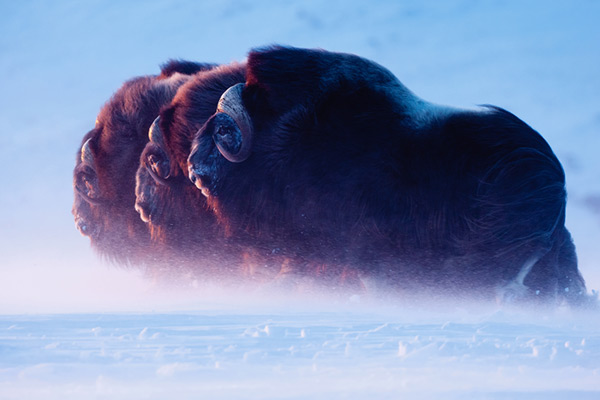 Florian Schulz works with some of the most innovative camera technologies as a Director of Photography and Cinematographer to create breathtaking sequences for prominent clients such as BBC NHU, BBC Studios, Netflix, Apple TV, Disney+, Wildstar Films, and Plimsoll Productions. His most recent camerawork can be seen in Planet Earth 3 (BBC), Frozen Planet 2 (BBC), America – The Beautiful (Disney+), Predators (Sky and Netflix), Big Beasts (Apple TV+) and Our Universe (Netflix). Florian works closely with his wife Emil Herrera-Schulz. Together with their sons Nanuk and Silvan, they make their home between Anchorage, Alaska with its vast wilderness backyard, and La Paz as their gateway to the wild blue coast of Baja California, Mexico.
Books, Films and Exhibitions
DOCUMENTARIES:

2023 Apple TV - "Big Beasts", Gimbal Operator and Director of Photography, Grey Whale Episode - Baja, MEXICO
2022 SKY - "Predators", Gimbal Operator and Director of Photography, Cheeta Episode - Tanzania, AFRICA.
2022 PBS / Terra Matter - "American Arctic" TV Documentary Director of Photography, Director and Producer - USA
2022 National Geographic - "America The Beautiful", Aerial Director of Photography - Emmy Nomination as Outstanding Nature Documentary. - USA
2022 Netflix - "Our Universe", Aerial Director of Photography, Episode "Turning Seasons" - USA
2021 IMAX Movie Release - "The Arctic: Our Last Great Wilderness": Producer, Director, and DOP -USA
2020 Apple TV - "The Year Earth Changed", Director of Photography, Humpback Whales sequence - UA
2019 BBC - "Frozen Planet 2", Aerial Director of Photography, Episode 5 "Frozen Lands" - USA
2019 BBC Live - "Blue Planet Live", Gimbal and Aerial Director of Photography, Episode Baja - MEXICO

PUBLICATIONS and EXHIBITS:

2018 Feature article "A Refuge at Risk", National Geographic Magazine - International Edition, June issue - USA
2017 Exhibit "Freedom to Roam" Naturmusem Sudtirol - ITALY
2016 Book Publication "Unterwegs in der Wildnis", Knesebeck Verlag - GER
2015 Book Publication "The Wild Edge", Braided River - USA
2012 Cover article "Symphony in Ice", GEO Mag. January - GER
2012 Cover Science Magazine, (Polar Bear) April Issue - USA
2011 Feature article "Not too late for Polar Bears", National Geographic Mag. –International Edition, July issue - USA
2011 Book Publication "To The Arctic" Braided River Books - USA
2010 Cover article "40 Most Influential Nature Photographers" Cover with Muskoxen - Outdoor Photography Mag. - UK
2010 Cover article "Freedom to Roam", Globettroter Mag., SZ
2007 - 2010 Exhibit "Yellowstone to Yukon" The Burke Museum, The Field Museum and The Museum of Texas - USA
2005 Book Publication "Yellowstone to Yukon: Freedom to Roam" The Mountaineers Books - USA