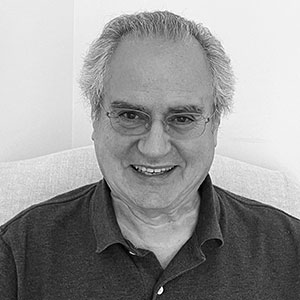 From childhood amateur photographer with a basement darkroom to high school newspaper sports photographer, James Hornstein has enjoyed photography from a very early age. Photography found a place in his 47-year diverse legal practice – resolving infringement and other legal problems for Joe Rosenthal, Neil Leifer, David Hume Kennerly and many others. Over the last dozen years, Jim has utilized his legal and business expertise to assist iconic photographers to market and close deals to find homes for their archives to preserve their work for posterity and provide those photographers with a well-deserved reward for rights to their life's work.
James marketed and closed a multi-million sale/license of David Hume Kennerly's archive in 2017 to the Center For Creative Photography of the University of Arizona.
Hornstein is honored to represent a long client list of other famous photographers, including, among others, Douglas Kirkland, Frans Lanting, Stephen Wilkes, Eli Reed, and Rick Smolan, who he counsels on a multitude of issues, including their search for the right homes for their archives, licensing, infringement, NFTs, publishing, and the enhancement of their revenues from their archives.
James is also very active in the entertainment industry representing actors, producers, studio executives, talent agencies and is on the board of directors for a major Hollywood talent agency.
From 2004 to 2021 years, Jim was VP & General Counsel of Moldex Metric Inc. and President of its subsidiary, Inovel LLC. For almost thirty years prior to that, he was an active trial lawyer and partner with the firm of Greenberg Glusker representing Hollywood actors, talent agencies, writers, producers, Twentieth Century Fox, and victims of embezzlement.
For over two decades Jim has been a major fundraiser, officer and director for the Legal Aid Foundation of Los Angeles, championing its work providing access to justice for those who can least afford it.
Jim lives in Studio City, California with his wife Victoria and their husky/wolf Noodle. He is a graduate of the University of North Carolina at Chapel Hill and Yale Law School.