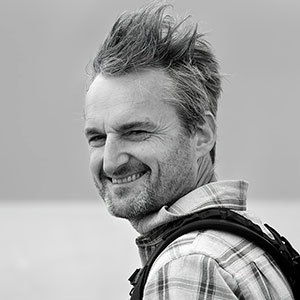 Jean-Michel Lenoir is a French photographer. Starting with wildlife and vast spaces, he developed his vision of photography. Lenoir photographic intention relies on his magnetic attraction to wide spaces combined with his quest for beautiful lights. A way that inspires him and his instinct for freedom.
In photography, he is looking for simple pictures which go straight to the subject core, with very few things in the frame.
Lenoir follows a suggestive approach: he does not try to show a subject as it is but shares what it expresses. It is his way of telling stories and conveying his sensibility, like his recent works "Evanescence" & "Elements".
In 2019, Lenoir presented his serie Evanescence. Ten years of searching for minimalist atmospheres and pure landscapes from his doorstep to the farthest northern European countries. A poetic bubble as a testimony of the wild beauty that nature offers us in its most fragile and ephemeral form. A plea for it to remain a source of wonder for a long time to come.
Like a mirror reflecting his emotions, Lenoir's new series Elements plunges you into a natural dreamscape that is constantly shifting, producing light and ambience at times serene and dramatic.
From the peaceful pastels of the Scottish shores to the spellbinding Scandinavian fjords, in every place where the elements express themselves, nature is transformed, unveiling her beauty and limpidity. Fleeting instants when we are fully aware, humbled, and time feels like it has come to a standstill, overpowered by the here and now.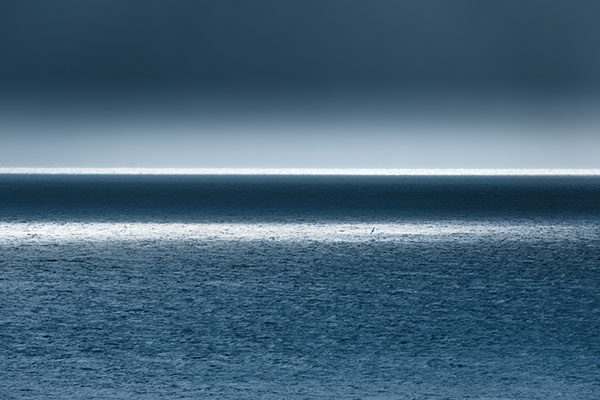 Combining his passion for pictures with rugged landscapes, Lenoir has organized and guided photo tours with Photographes du Monde agency for ten years. From north of Europe (Scotland, Norway, Finland) to South America (Chile and Bolivia), his photographic world leads him into wilderness areas where he draws his primary source of inspiration.
His recognition at world-class competitions strengthened and encouraged him in this photography pursuit. His photographs are showcased and exhibited in Art galleries in France and abroad.
Books, Films and Exhibitions
BOOKS
2021 - ELEMENTS / self publication
2019 - Evanescence / Ramsay editions
2013 - Sylvan souls / Libre label

PAST EXHIBITIONS
2022 – Affordable Art Fair Amsterdam / EVART Gallery
2022 – Art on paper, Galerie l'Atelier / New-York
2022 – Art Market & Design : The Hamptons – The Bridgehampton Museum
2022 – Affordable Art Fair New-York "ELEMENTS" – solo exhibition / Galerie l'Atelier
2022 – "ELEMENTS" solo exhibition / Galerie l'Atelier
2021 – CONTEXT Art MIAMI / Galerie l'Atelier
2021 – Affordable Art fair – New-York / Galerie l'Atelier
2021 – Art on paper / Galerie l'Atelier / New-York
2021 – Les Rendez-vous d'Art Contemporain Vendômois, Artins / France