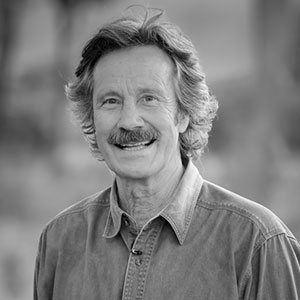 Jonathan Scott is an award-winning photographer, author, TV presenter & conservationist living in Kenya and married to the wildlife photographer Angela Scott. He was born in London and grew up on a farm in Berkshire, he attended Christ's Hospital School in Horsham before enrolling at Queen's University, Belfast, where he read Zoology (1968-72).
Jonathan travelled overland from London to Johannesburg in 1974, a journey lasting four months and covering 6,000 miles. During this time, he first saw the Maasai Mara National Reserve in Kenya and the adjoining Serengeti National Park in Tanzania. This was the savanna of Africa he had fallen in love with as a child. After two years working with wildlife in Botswana, he returned overland to Kenya, taking up residence in 1977 at Mara River Camp as a fledgling safari guide. Jonathan and Angela are famous for their work with big cats and have authored more than 40 books and appeared on numerous wildlife television series.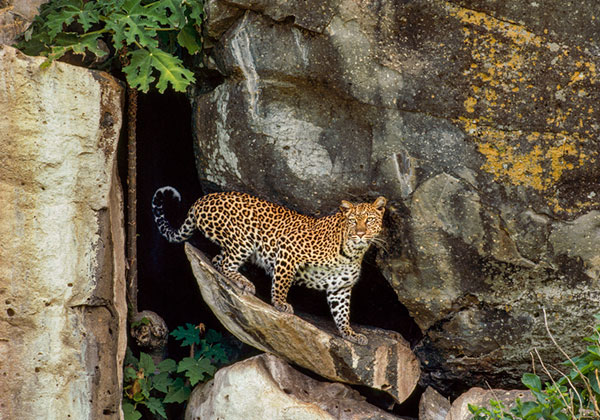 In 2021 Jonathan and Angela founded the non-profit Sacred Nature Initiative (SNI) based on three pillars: to Inspire through their work, help Educate people of all ages to the life giving importance of Nature, and by so doing encourage people to conserve the natural environment rather than simply exploitiing it. Their award winning books Sacred Nature: Life's Eternal Dance (HPH, 20216) and Sacred Nature 2: Reconnecting People to Our Planet (HPH, 2021) are the flagships for the SNI. The first volume focuses on the Mara-Serengeti ecosystem, in particular Africa's three big cats - lions, leopards and cheetahas - and the great migration of wildebeest and zebras. The second volume takes a global view focusing on landscapes: savannas, forests, deserts, mountains, water and polar regions.
Jonathan and Angela believe that photographs and videos can help make people more aware of the natural world's wonder and the multiple threats it now faces. With more than 50% of the world living in urban areas, many people have become disconnected from Nature. The Scott's aim is to try to reconnect people to the life-giving importance of the natural environment and the catastrophic loss of biodiversity due to human greed and lack of forward planning. If ever there was a time to make the environment the most important issue facing mankind today, this is it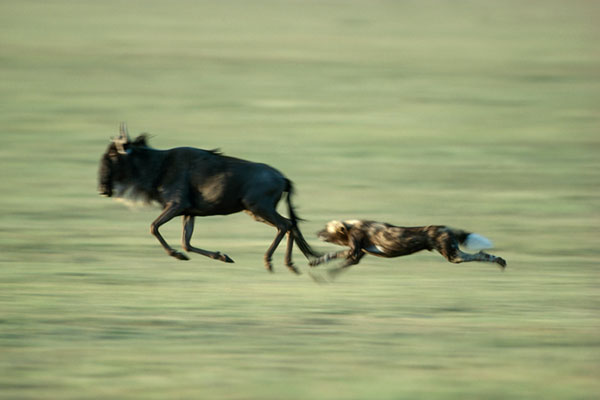 Jonathan and Angela Scott are Patrons or Ambassadors of the following organisations:
The Cheetah Conservation Fund (UK)
The Rhino Ark (UK)
The Simeon Trust (Helps underprivileged children in South Africa)
Wexas Travel (UK) – Honorary Presidents
Kenya Wildlife Trust: Mara Predator Conservation Program
ADCAM: Maasai Mara Project
Swarovski Optic
Awards: Jonathan Scott & Angela Scott:
CCF Cheetah Conservationists of the Year (2014)
Jonathan Scott:
Graduate of the Year Award: Queens University of Belfast (2008)
Wanderlust Travel Awards: Special Award (2007)
The African Travel and Tourism Association Award (1996)
Friends of Conservation: Conservation Action Leader Award (1994)
Royal Geographical Society: Cherry Kearton Award and Medal (1994)
Wildlife Photographer of the Year (1987)
Angela Scott:
Wildlife Photographer of the Year (2002)
Jonathan and Angela Scott: Professional Recognition:
Canon Ambassadors (2009-2020)
SanDisk Extreme Team
Books, Films and Exhibitions
Selected Publications by Jonathan and Angela Scott
Sacred Nature Safari Colouring Book (Bradt) (2022)
Sacred Nature: Reconnecting People to Our Planet (HPH) (2021)
Looking for a Tiger (Cambridge University Press (CUP), 2017); Honey and Toto: The Story of a Cheetah Family (2017, CUP); Scarface: The Real Lion King (2016, CUP);The Great Migration (2016, CUP)
Sacred Nature: Life's Eternal Dance (HPH) (2016)
The Big Cat Man: An Autobiography (Bradt) (2016)
Jonathan and Angela Scott's Safari Guide to East African Animals - and Birds (Kensta)
 (2012)
The Leopard's Tale (Jonathan and Angela Scott): Bradt Travel Guides: Animal Classic Series) (2013)
The Marsh Lions (Brian Jackman & Jonathan and Angela Scott): (Bradt Travel Guides: Animal Classic Series) (2012)

Television:
BBC/PBS: Lion: The Rise and Fall of the Marsh Pride (2022)
Animal Planet: Big Cat Tales (Season 1 & 2, 2018-20)
National Geographic/Canon Australia: Tales by Light (Series 2, 2016)
Australia 60 Minutes: Great Migration (2013)
BBC: The Truth About Lions
 (2011)
BBC/Animal Planet: The Secret Leopards (2009)
BBC: Big Cat Live (2008)
Oman TV: The Arabian Leopard (2007)
BBC/Animal Planet: Big Bear Diary (2005)
BBC/Animal Planet: Elephant Diaries – Series 1 and 2 (2006/7)
BBC: Big Cat Week – Series 1 to 4
 (2003-2006)
Paramount Television: Wild Things
 (1997-1999)
BBC/Discovery/Animal Planet: Big Cat Diary – Series 1 to 4 (1996-2002)
BBC: Dawn to Dusk (1996)
BBC/Turner: Flamingo Watch (1995)
BBC/Discovery: Africa Watch Central TV: Nature Watch (1981)
Mutual of Omaha's Wild Kingdom (1982-1984)
Central Television: Nature Watch (1982)
BBC: Wildlife on One: Ambush at Masai Mara (1982)

Exhibitions:
Journey Through Time (2023-24): National Museums of Kenya (Sponsored by Sacred Nature Initiative and others)
Kingdom of Lions (2000): Norfolk Hotel, Nairobi (Sponsored by Mpata, Ltd, Japan)
The Leopard's Tale (1985): Natural History Museum, London (sponsored by Kodak)