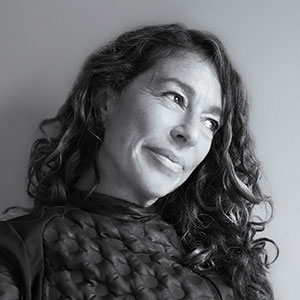 While self-taught in photography, Karen Zusman has an MFA in poetry. Her work is a mix of documentary, street, and portraiture and is recognized for its intimacy, warmth and lyrical sensibility from seeing the world through a poet's eyes. She is a Leica Women's Foto Project Awardee, a Pulitzer Center for Crisis Reporting Grantee, and was a guest speaker at UNESCO's training for young human rights leaders in Bangkok. Her work has been broadcast on PBS, NPR, ABC News and NY1 and published in The New York Times, The Washington Post, L'Oeil de la Photographie, Boston Magazine and others.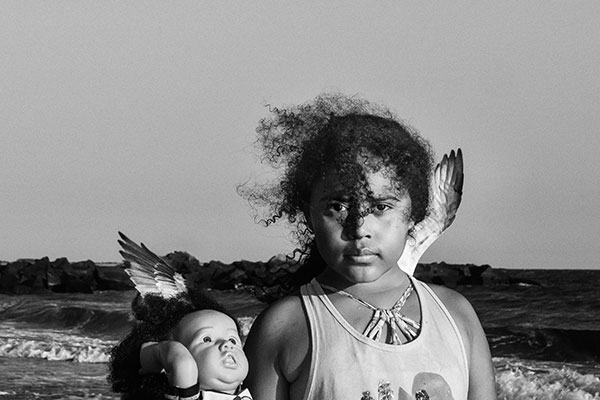 Karen's unconventional route to photography began while travelling to Myanmar as a Buddhist meditator. After leaving the monastery, she began recording audio stories about human trafficking in the region. She received a Pulitzer Center grant for this work that was featured on PBS and NPR. It was then that she decided to learn how to use a camera. As soon as Myanmar opened up, she co-founded a mobile education project that brought free schooling to child labourers in Yangon and Mandalay and documenting this project became her first photo assignment. Next, she made 21 trips to Cuba in the 4-year interim between Obama warming U.S. relations and Trump freezing them again. She travelled the island from tip to toe, creating intimate, visual stories of daily life as ordinary Cubans navigated the ever-undulating arc between hope and resignation.
In 2020, following the death of George Floyd, Zusman rode with a Black Lives Matter bicycle protest group for several months taking part in and documenting the weekly Justice Rides that swept through every borough of NYC. Compelled by the responses of children for whom this moment of social reckoning will matter most, she created a photography and poetry project in collaboration with youth from the African diaspora and Latino community in NYC. The Super Power of Me Project is a celebration of these children's strength and grace and shows us who they really are in photos and words. The project combines portraits along with free writing workshops and zoom sessions with each child. The writing component is essential–giving each child in the project a unique platform to voice their own superpower.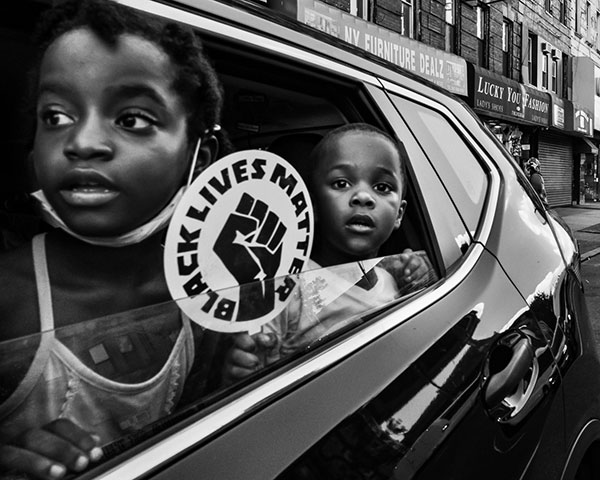 An early concept of the project received the Leica Women's Foto Project Award in 2021, and the portraits along with the poems form the large-scale outdoor exhibit installed at the Dr. Ronald McNair Park, named for the pioneering Black astronaut and physicist, next door to the Brooklyn Museum in the summer and fall of 2022. The summer workshops are open to all children in the community, and the writing created in the workshops will be displayed in the Youth Wing of the Brooklyn Central Public Library. The project set out to empower children, but in the end, it was the children who taught me- and all who view the exhibit- what it means to fully believe in one's own superpower.
In 2022, Leica selected one of her images as the face for The World Deserves Witnesses campaign. The image was installed on a 150 ft x 100 ft wall-scape in Los Angeles, as well as displayed on bus shelters throughout NYC, Boston and Washington D.C. Another of her images was used as the face of the Leica Women's Foto Project 2022, The Binds of Humanity exhibit at Fotografiska, NY. Her work has been exhibited at Fotografiska NY, The Leica Galleries in L.A. and Boston, The Museum for the City of New York, The International Center of Photography and Cassilhaus (NC) and in numerous group shows internationally.
Exhibitions:
2022 Fotografiska, NY, The Binds of Humanity
2022 Leica Gallery, LA, Leica Women Foto Project
2022 Leica Gallery, Boston, Leica Women Foto Project
2021 Cassilhaus, Chapel Hill, NC
2020 The Museum for the City of New York, NYC, NY Responds, Group Show
2020 International Center of Photography, NYC: ICP Concerned, Group Show
2020 ICP ArtSpace, Miami, Déjà Vu, Group Show
2022-2018 El Bario ArtSpace, Annual Women Street Photographers, NYC, Group Show
2019 Latin American Fotografía 8 Collection Award/ AI-AP, NYC, Group Show
2019 Women Street Photographers, Kuala, Lumpur, Malaysia, Group Show
2019 Women Street Photographers, Sofia, Bulgaria, Group Show
2019 Themammothreflex.com, Italian Online Magazine
2019 Milano Photo Fest, Finalist, Italy, Group Show
2019 Miami Photo Fest, Finalist, Miami, Group Show
2018 Miami Intl Street Photography Festival, Finalist, Miami, Group Show
2010 Please Don't Say My Name: The plight of Burmese refugees living in Malaysia. An hour-long multimedia documentary.