Mike Kendrick is the Founder and Executive Director of Wild Shots Outreach. He is an experienced senior leader in education, a life sciences and photography teacher, and for over 35 years, has specialised in raising young people's aspirations and attainment in areas of socio-economic challenge. In his previous life in the UK, he was the assistant principal of an inner-city school. On relocating to South Africa, he spent four years helping to turn around failing schools in Cape Town's ganglands. Moving to rural Limpopo in 2015, he was dismayed to realise that young black Africans living on the boundary of Kruger National Park had never had the opportunity to see their wildlife. He founded Wild Shots Outreach in 2015, marrying his passions for education, conservation, and wildlife photography. This NPO aims to engage young people from disadvantaged communities in wildlife, wild places and conservation through photography and develop their employment skills in conservation and wildlife tourism.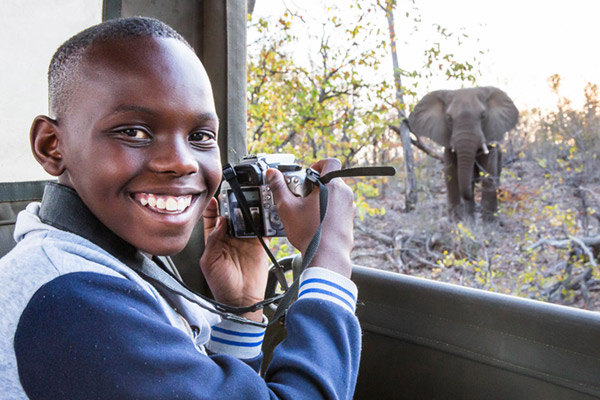 Career Highlights:
• Connecting more than 1200 young Africans with their natural history and heritage. Taking them on their first-ever game drive, despite living on the boundaries of Protected Areas.
• Mentoring and training four previously unemployed young South Africans to take on the delivery of the Wild Shots Outreach photography workshops, with the programme leader now winning international awards for his leadership.
• Young black South Africans are now featured on international conservation platforms and winning global photography awards (WSO students winning global awards, exhibited at COP26, speaking at international conferences (Hong Kong 2019, Dubai 2021) and inspiring their peers.
• University of Johannesburg PhD research project assessing the impact of Wild Shots Outreach.
Wild Shots Outreach's Awards Include:
• 2022 WSO Program Director Rifumo Mathebula named International Young Conservationist of the Year
• 2020 WSO won the Global Good Awards for Community Partnerships
• 2019 WSO student Neville Ngomane was awarded Young Conservation Photographer of the Year
• 2017 WSO won South African National Parks' Kudu Award for Best Environmental Education Programme and Capacity Building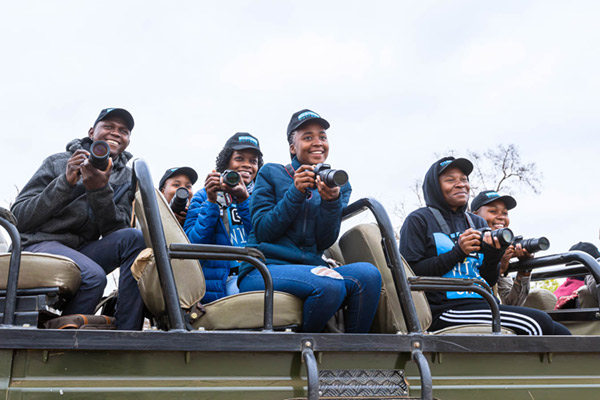 In 2021 Mike founded Wild Shots Outreach's Bursary Programme. This provides financial support for program graduates who show particular talent, motivation and potential – helping them secure training, work placements and jobs within the wildlife economy and media industry. Funding ranges from paying for driving lessons to full-time study in tertiary education. Former WSO students are now employed as anti-poaching rangers, safari lodge staff, wildlife guides (including three young women) and running their own media studio.
Due to the program's success in South Africa, Mike has been invited to deliver Wild Shots Outreach in Botswana (from 2021), Kenya (from 2022) and Namibia (from 2023). Mike is working with impoverished rural communities adjacent to Protected Areas in each country, and the course content has been adapted to address human: wildlife conflict.
Books, Films and Exhibitions
Films
Beyond the Fence - A short documentary film about Wild Shots Outreach by Tessa Barlin (available on www.waterbear.com)