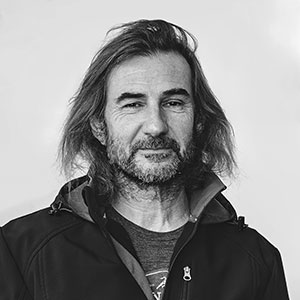 Born in England, and raised in South Devon, Neale Bayly was inspired to a life of adventure and philanthropy by the long-running BBC children's television program, Blue Peter. Along with thousands of other English viewers, Neale's childhood focused on collecting materials for recycling to raise money for the African farming projects touted by Blue Peter that fed the hungry.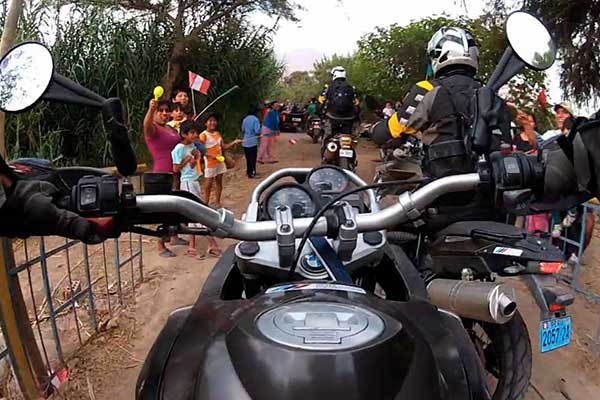 Close to fifty years later, Neale continues to embody the Blue Peter spirit. He has travelled in over 80 countries, more than 50 of them in the saddle of a motorcycle, as a photojournalist, two-time Tele award winning television producer-host, and as a humanitarian.

During his career in the motorcycle industry Neale has written and photographed for more than 100 publications around the world. Neale recently hiked and summited Mt. Kilimanjaro, Mt. Kenya, and the volcanic mountain Misti in Peru as well as entering various running and mountain bike races.
Neale had originally been riding through Peru on a motorcycle in 1995 when he met Father Giovanni and learned about the Hogar Belen orphanage. It wasn't until 2008 though that he had a chance to visit, where he and his team met the abandoned children of Moquegua and performed a medical mission.

Upon returning to the U.S, Bayly founded Wellspring International Outreach, a non-profit organisation, to focus on coming to the aid of orphans around the world.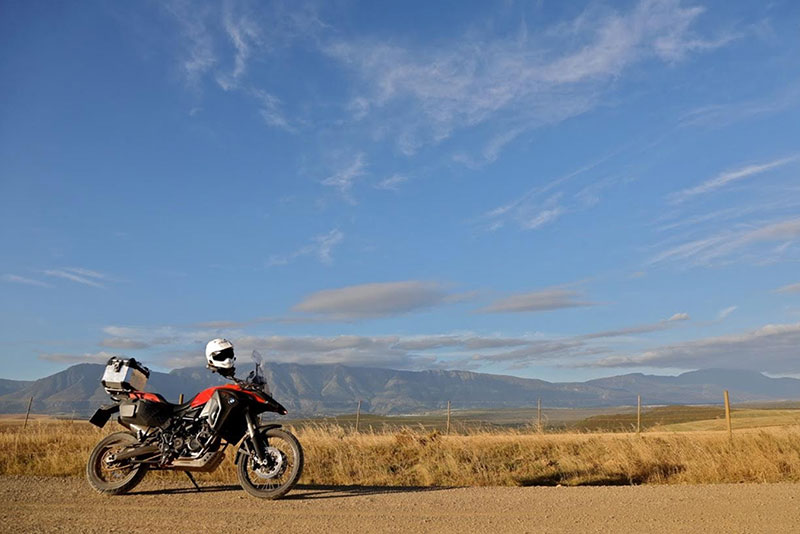 In order to help raise awareness for Wellspring's work, Neale created a TV series called Neale Bayly Rides: Peru. The show follows Neale and a diverse cast that includes a Doctor, a Pastor, an IT consultant, a Chef, and a riding instructor from the BMW performance centre as they first prepare for and then ride around Peru. The journey eventually takes them all the way back to Moquegua, and the orphanage where it all began for Neale. The show was aired on Speed TV.
The Wellspring foundation currently funds projects that benefit sick and abandoned children in Peru, South Africa, and Kenya, and to help raise money and awareness Neale leads motorcycle adventure tours that end up with a visit to the projects.
Currently residing in Charlotte, North Carolina Neale is still just as passionate about motorcycles, travel, and philanthropy as ever, and is working on his next documentary to bring the old motorcycle of his youth back to life and return to his South Devon home after 35 years. You can watch "The Laverda Project" as it evolves on YouTube.
Neale is a BMW Motorrad Brand Ambassador 
"Motorcycle journalist might sound like a job you made up in high school when people asked you, "What do you want to be when you grow up?" but it's a real thing. Enter Neale Bayly, an unshaven, mop-haired Brit who is not only an award-winning journalist but also one of the world's top motorcycle riders. He's been around the planet on bikes, looking for adventure in more than 45 different countries over the last 35 years".
– MAXIM MAGAZINE –
"Spend five minutes with Neale as he expresses his passion for this project and you, too, will be ready to drop what you are doing and join him on this odyssey that is so much more than the sum of its parts," said SPEED's VP of Programming and Executive Producer Robert Ecker. "There is nothing forced, faked or contrived about Neale; the ride to Peru is every bit as much about the journey as the destination. He really is this socially conscious two-wheel adventurer who wants to impact people's lives and make the world a better place. His enthusiasm and passion are genuine and contagious."
– BUSINESS WIRE –