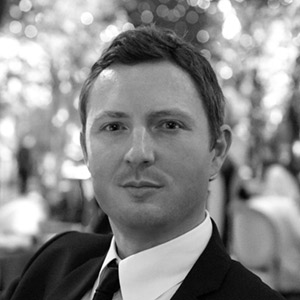 Richard Wilding is a renowned curator, photographer, and filmmaker based in London. His expertise lies in creating exhibitions, films, and publications that delve into cultural identity, history, and heritage. Over the past 13 years, Richard has travelled extensively throughout Saudi Arabia, researching and documenting the Kingdom's traditional costumes, crafts, archaeology, and architecture.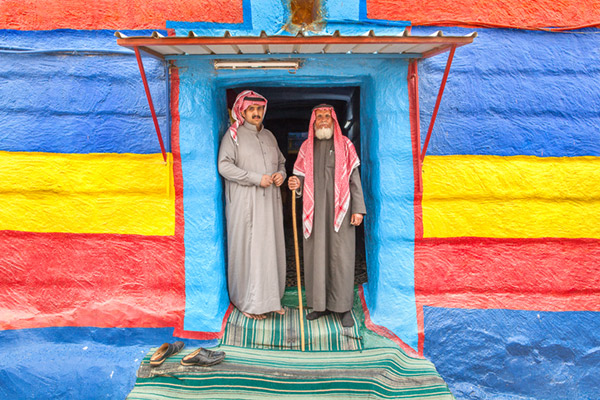 As a trustee of the Mansoojat Foundation, Richard plays a crucial role in preserving and promoting the traditional costumes of Saudi Arabia. In 2021, he produced and edited the book 'Traditional Costumes of Saudi Arabia,' which showcases his photography of the Kingdom's clothing, crafts and heritage. The publication features enlightening essays by several Saudi academics on the diverse regional and tribal identities of Saudi Arabia, demonstrated by the unique and colourful costumes of the Mansoojat Foundation's collection. Richard's profound knowledge and artistic eye bring these exciting cultural nuances to life.
Since 2012, Richard has been the Creative Director of Gulan, a UK-registered charity promoting Kurdish culture. In 2013, he received an outreach grant from The British Institute for the Study of Iraq to support his photography project, which documented the vulnerable architecture of the historic Erbil citadel.

Richard has travelled extensively through Iraqi Kurdistan and Northern Iraq, documenting the region's heritage, archaeology, and cultural diversity. He has also collaborated on community projects with the Kurdish diaspora, including the publication 'Halabja: In the Golden Days,' produced with Gulan in partnership with the Kurdish community in Portsmouth, UK.
In 2018, Richard received a prestigious commission from The Barakat Trust to produce a documentary highlighting efforts to preserve Islamic heritage and archaeology across the Middle East and North Africa. In 2019, Richard co-curated two noteworthy exhibitions with Barakat: 'Departures: A Journey through the Islamic World' at Asia House, London and "Hajj Journey through the Ages"  at the Islamic Arts Museum in Kuala Lumpur, Malaysia. These exhibitions highlighted the global diversity and significance of Islamic heritage.
Richard co-founded Eye on Heritage in 2019 as a platform for local filmmakers in Iraq, Syria, and Afghanistan to present their intangible cultural heritage to an international audience. Eye on Heritage has now established production studios in Urfa, Turkey and Raqqa, Syria, for filming, editing and distributing videos documenting the Euphrates River Valley's music, poetry and storytelling traditions.
Richard's remarkable contributions to preserving, promoting and understanding cultural identity and heritage have earned him the distinction of being a Fellow of the Royal Geographical Society in London. His work is a testament to the power of art and storytelling in fostering an appreciation of the rich tapestry of human history.
Books, Films and Exhibitions
BOOKS
'Traditional Costumes of Saudi Arabia', 2021

FILMS
'King of Kurdistan, Shaikh Mahmoud and 100 Years of Kurdish-British relations', 2023
The Barakat Trust, 2018
'Traditional Costumes of Saudi Arabia', 2004

EXHIBITIONS
'Return to Kurdistan' touring exhibition.
Houses of Parliament, London, Oct - Nov 2017
Institute of Arab and Islamic Studies, Exeter University, May-Sep 2017
Courtauld Institute of Art, London, Feb - Apr 2017
Erbil and Sulaimani, Kurdistan Region of Iraq, May 2016

TALKS & LECTURES
Richard has given public talks for the Royal Society for Asian Affairs, Leighton House Museum, Asia House and the Ismaili Centre, London. He has given academic lectures for the Department of Middle Eastern Studies, University of Cambridge, for the Reconciliation and Peacebuilding programme at the University of Winchester, for the Department of Archaeology at the University of Reading, for the Sackler Research Forum at the Courtauld Institute of Art, London, at the University of Leicester's School of Archaeology and Ancient History and at the University of Exeter's Institute of Arab and Islamic Studies.