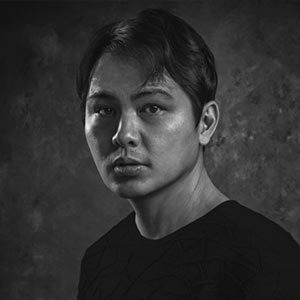 Robin Yong is a Travel Medicine practitioner and a multi-award-winning Travel and Commercial Photographer, trained by acclaimed American photographer Jim Zuckerman, the world-famous Venetian Masks Florine Houee and Danielle Massart, and legendary Hollywood photographer Greg Gorman. He enjoys travelling to exotic destinations to befriend and photograph the locals. He is best known for his fairytale-esque worldview work on the Omo Valley tribes in Ethiopia, the Venetian Masked models in Venice, the Bokator boxers of Cambodia and the Maikos of Kyoto. He calls these works his Travel Portraits, his Art of Travel Medicine. He does not use flash, reflectors or artificial lighting for most of his works, depending solely on natural lighting alone. The photos are often intense, dramatic, colourful and extremely beautiful. For Robin, every image must look like a movie poster…These highly conceptual and thought-provoking Travel Portraits are designed to arouse an audience visually and emotionally.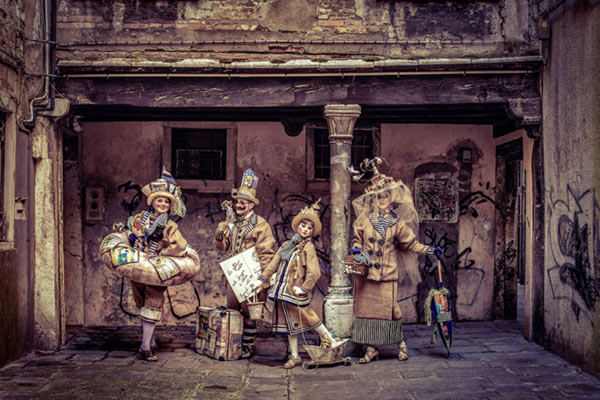 His orientation towards photography has always been motivated by personal curiosities and passion often comes before commercial considerations, so his photos have always differed from that of many other photographers. His private sessions and assistance in photo workshops are highly sought after, and previous participants included doctors, professors and even US senators. Despite his fame today, he will still make time for photo collaborations with budding models and artists if the conditions are right.
Over the past few years, Robin has quickly become one of the most popular and influential photographers at the Venice Carnevale. Within the past few months, Flowers of Ethiopia alone has gathered numerous awards, finalist status and honourable mentions in many International photography competitions, including the Alfred Fried Awards, Antu Sente Cup, Australia's Top Emerging Photographers, International Photography Awards, Hamdan Bin Mohammed Bin Rashid Al Maktoum International Photography Award (HIPA), Istanbul Photo Awards, Moscow International Foto Awards, One Eyeland Awards, The Prix de la Photographie Paris, Sienna International Photo Awards, Tokyo International Foto Awards, Travel Photographer of the Year (TPOTY) Awards, Xposure Awards etc. In just slightly more than five years, Robin's travel photos have gathered more than 1000 awards worldwide, earning him Grandmaster status within the Australian Photographic Society...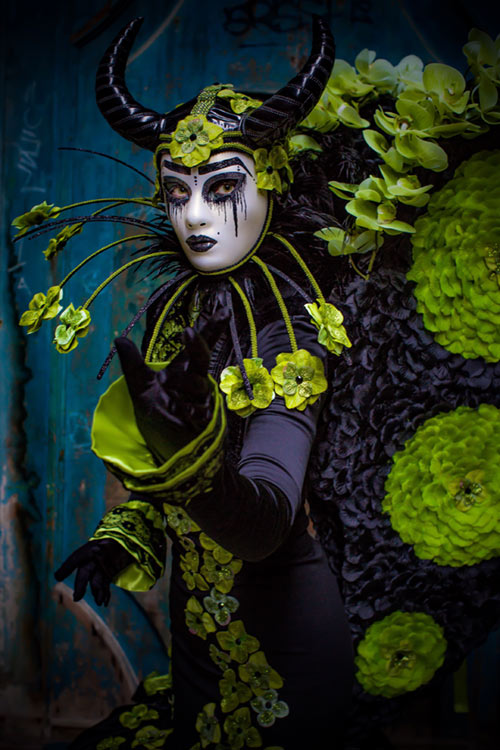 As of June 2018, Robin is now an Accredited Professional Photographer with the AIPP (Australian Institute of Professional Photography) and, within a year, an Associate with the same organisation.
In April 2020, Robin Yong became an artist with COCA – Center of Contemporary Artists.
In addition, Robin is also represented by Le Dame Art Gallery in London and Rome, Art Limited in France, BlueThumb Gallery and artFido in Australia, and iCanvas and Saatchi Art in the USA. And alongside the best artists in the world, Robin's work is now available on artsy.net.
Books, Films and Exhibitions
RECENT EXHIBITIONS:
​
Young and Old
3rd March to 30th April 2023
Hartlauer Fotogalerie
Am Pöstlingberg 12 · 4040 Linz
Austria
​
International Street Photography Exhibition
4th April to 29th April 2023
The Glasgow Gallery of Photography
57 Glassford Street, G1 1UG
Scotland
​
That's my World - Award Winning Photographers"
5th March to 23rd April 2022
Apfelweingalerie
Kleinmarkthalle Frankfurt
Eingang West Libfrauenberg
Hasengasse 5-7 60311 Frankfurt am Main
Frankfurt, Germany