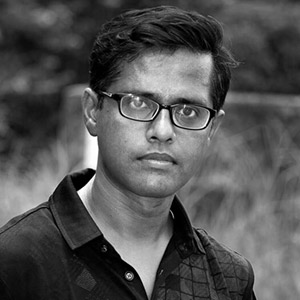 Sharwar Hussain, a passionate photographer and advocate for climate change, was born on 28th February 1976 in Dhaka, Bangladesh. With a background in textile engineering, Sharwar has dedicated his career to product development and innovation in the RMG sector. His focus has been on optimising the use of natural resources, reducing chemical usage, minimising heat generation, and mitigating carbon emissions.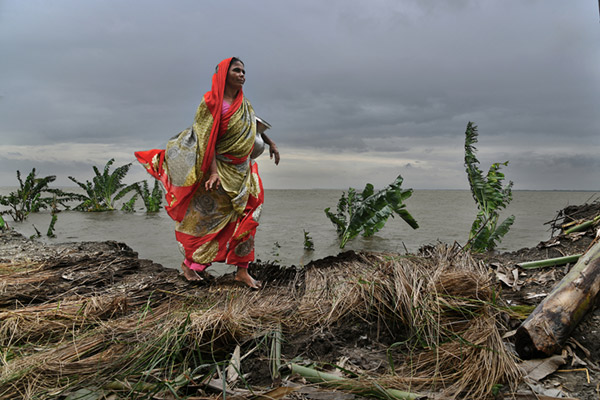 Motivated by the severe flooding and river erosion crisis in Bangladesh, Sharwar actively advocates for climate change mitigation and its impact on vulnerable communities. He highlights the multifarious effects of riverbank erosion, including social, economic, health, and educational impacts. Sharwar emphasises the importance of addressing steady population growth, constructing cyclone shelters, reducing CO2 emissions, and increasing afforestation in coastal areas to combat this recurring disaster.

Since discovering his passion for photography in 2014, Sharwar has traveled extensively, capturing images that tell stories of different events, people, and cultures. Through documentary photography, he serves as an artist and storyteller, shedding light on the stories of the voiceless, the helpless, and the forsaken. His ongoing long-term projects, titled "Effect of River Erosion," "Climate Migrants," "Tears of Water," and "Tears of Global Warming," aim to raise awareness about the profound impact of climate change on communities and the environment.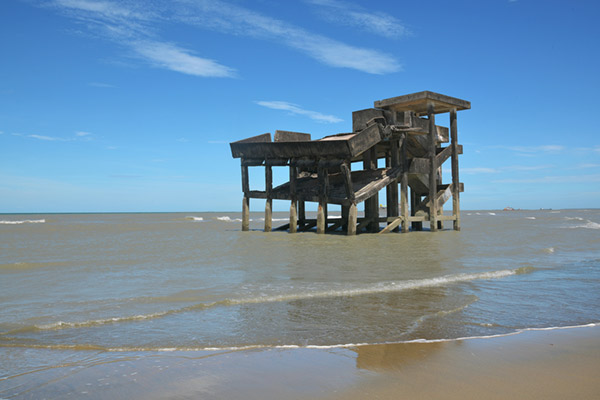 Sharwar's lens is particularly focused on the vulnerable coastal region of Moheskhali, Cox's Bazar, in Bangladesh. The increasing global temperatures and rising sea levels in the Bay of Bengal have led to the disappearance of the island's green belt and the loss of habitable land and infrastructure to the sea. His photographs vividly portray the devastating effects of climate change on livelihoods, infrastructure, and communities, including the escalating frequency and severity of tropical storms.
Books, Films and Exhibitions
Sharwar's exceptional photographic work has earned him recognition and several awards:

2022:
* IPA 2nd Place - Editorial/Press and Environmental Category (Non-professional)
* World Water Day Photo Contest 2022, Italy – 2nd Place
* Monovision Photography Award – 1st Place in the Photojournalism Category-Series

2021:
* IPA Category Winner - Editorial/Press and Environmental Category (Non-professional)
* Lucie Award - Discovery of the Year (Non-professional)
* Best from Asia - World Water Day 2021, Italy
* 2nd Place - Pink Lady Food Photographer of the Year 2021 in the Politics of Food Category
* 1st Place – Monovision Photography Award
* Finalist – HIPA-Humanity
* Bronze Award – Smile International Photography Award
* Category Winner – New York Photography Award – Environmental Category