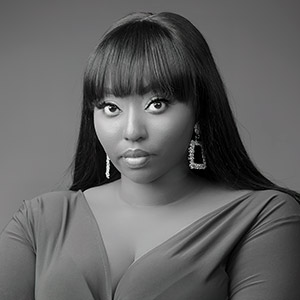 Tamary Kudita, a multi-award-winning fine art photographer, scholar, and visual artist, has dedicated her career to exploring the complexities of cultural duality, African identity, and trans-generational memory. Born and raised in Zimbabwe, Tamary's artistic journey began to flourish after she graduated from the esteemed Michaelis School of Fine Art at the University of Cape Town, South Africa, in 2017, earning a Bachelor of Fine Arts degree.
Inspired by her experiences and the rich tapestry of African heritage, Tamary embarked on a path of artistic expression centred around fine art photography. She quickly established herself as a force to be reckoned with in the art world, utilizing her unique perspective to shed light on the nuanced narratives often overshadowed by dominant cultural discourses.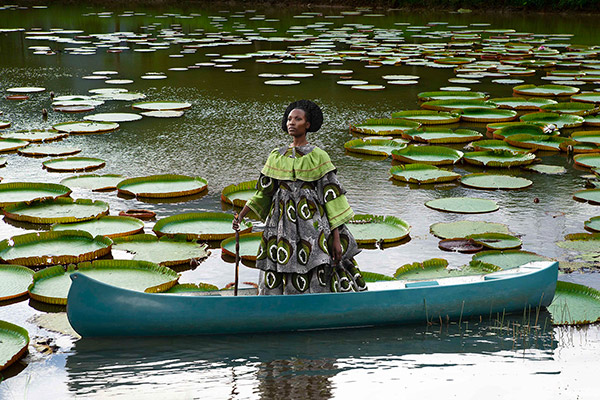 Tamary's artistic vision comes to life through captivating images that transcend traditional boundaries. She skillfully merges fantasy and reality in one of her remarkable pieces, creating an imagined paradise where gendered identities take centre stage. With meticulous attention to detail, Tamary infuses symbolism into her work, employing a staff to represent authority, dominance, and presence typically associated with women. The artwork titled 'Lotus' embodies the unwavering faith within individuals and communities alike.

Another notable piece, "That Evening Sun Goes Down," draws inspiration from a billboard Tamary encountered in Zimbabwe's capital city of Harare. The billboard featured women gathered around a fire, cooking "sadza," a staple food in Zimbabwe. Intrigued by the message accompanying the image, which emphasised the importance of everyday acts in forging strong family bonds, Tamary reinterpreted this scene, elevating the significance of cooking to a monumental level. By emphasising the ceremonial aspects and employing stylistic elements reminiscent of Victorian-era fashion, she challenges the notions of exoticism and colonial-era expansion. Through this reinterpretation, Tamary aims to provide a broader understanding of the transcontinental experiences of black lives and foster a sense of empowerment among African women.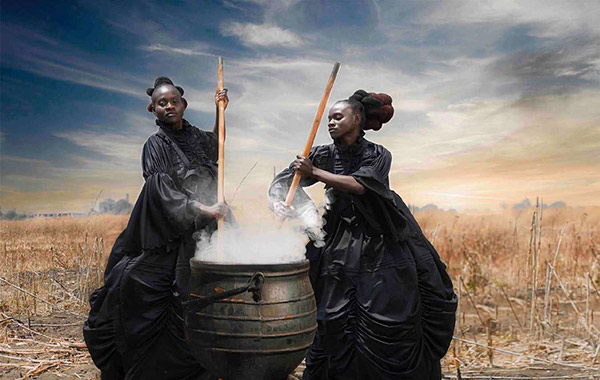 Kudita's exceptional talent and unique artistic perspective have earned her prestigious accolades and recognition within the art community. In a groundbreaking achievement, she became the first African artist to receive the highly coveted title of Open Photographer of The Year at the 2021 Sony World Photography Awards. This honour was bestowed upon her for her remarkable series, ' African Victorian,' which captivated audiences worldwide. Tamary's contributions to the art world have also been acknowledged through the Runner-Up Prize for The See Me; Art Takes 2021 and the Most Inspiring Art Piece Award from The Voices of African Women Journal in 2020. She was also shortlisted for The International Contemporary African Photography Prize in 2021.
Tamary's artistry has found a permanent home in The Fitchburg Art Museum's prestigious photography collection. As a testament to her remarkable talent, the museum plans to stage a major exhibition in the fall of 2024 featuring the works of 21st-century African photographers, with Tamary's art taking centre stage. Furthermore, her exceptional contributions to African and African American research led to her being awarded the 2023 J.M.D Manyika Fellowship at Harvard University's Hutchins Centre for African and African American Research.
Tamary Kudita continues to push boundaries, challenge preconceived notions, and illuminate African identity through her thought-provoking and visually stunning artwork. With each piece, she invites viewers to contemplate the intricate nuances of cultural heritage and the rich tapestry of human experiences.