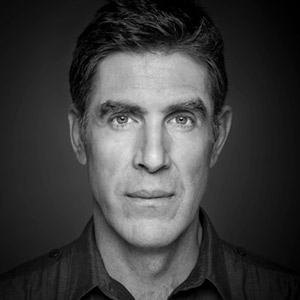 Yannis Kontos is an Award-winning Documentary Photographer with over 25 years of Professional Experience in Storytelling, Creative and Media Industries and an Assistant Professor at United Arab Emirates University specializing in Visual Arts – Media & Communications. He holds a PhD degree in Documentary Photography from the University of South Wales (UK) and a Master of Arts degree in Photographic Journalism from the University of Westminster (UK).
As a Photojournalist, he has covered wars, conflicts, and major events for international news organizations in more than 50 countries. His Editorial work has been recognized by 20 respected awards including first prize in the World Press Photo Competition. His work has been published in the world's most well-known publications and has been shown at exhibitions internationally while he is represented by the American agency Polaris Images.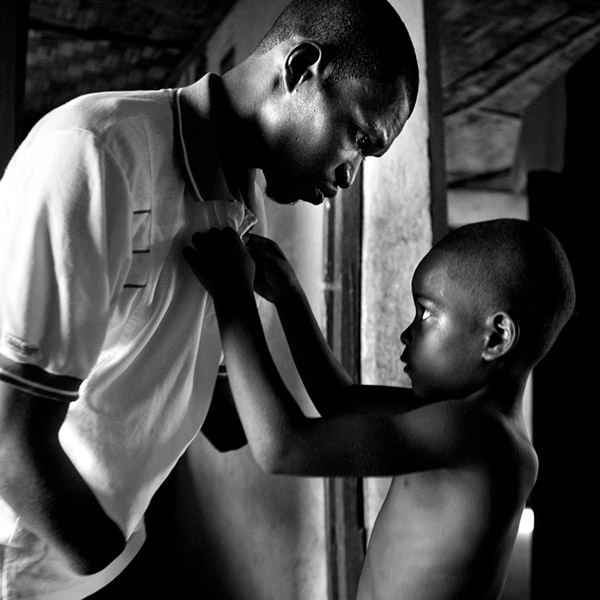 Yannis Kontos has ventured to the front lines of wars and conflicts on long-term assignments for esteemed international news organizations, bearing witness to the events that shape our world. With a PhD in Documentary Photography and a Master of Arts degree in Photographic Journalism, Yannis is dedicated to creating work that captures the raw and honest realities of our existence. His photographs have graced the covers of renowned publications such as Time, The New York Times, L'Express, Nouvel Observateur, Le Monde, and The Sunday Times. Through his editorial work, Yannis has fearlessly ventured into some of the world's most dangerous and challenging environments, including Kosovo, Afghanistan, Iraq, Colombia, North Korea and Sierra Leone.
As an experienced educator, Yannis Kontos recognizes the profound impact that education has on individuals' lives, akin to how photography captures moments and transforms them into history. He firmly believes that education equips students with the necessary tools to make informed decisions, pursue their aspirations, and shape a brighter future. In his role as an educator, Yannis understands the importance of creating impactful moments within the classroom. Yannis's educational approach centers on guiding students in comprehending the complexities of visual communication and assisting them in developing their own distinctive artistic style.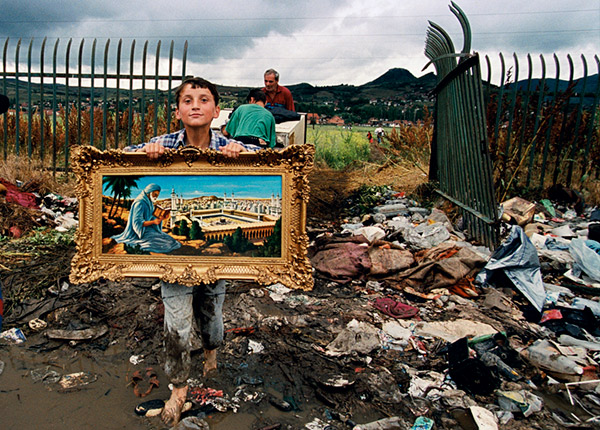 Drawing from his extensive Academic and Professional background, he integrates theoretical knowledge with practical experiences to teach students to express themselves effectively through various mediums such as Visual Arts, Digital Media, Creative Design, and Media & Communications.
With his photography, he aims to provide a voice for those who are often overlooked, marginalized, or oppressed. Yannis has published two books, "Possible / Impossible: Aporias" and "North Korea: Red Utopia," which offer profound insights into the lives of individuals residing in vastly different parts of the world.
Ultimately, Yannis's goal as a documentary photographer is to challenge perceptions of the world and inspire change. Through his evocative work, he sheds light on the realities of the human experience, encompassing both moments of triumph and tragedy. Yannis's photography seeks to foster empathy, understanding, and motivate action.
Books, Films and Exhibitions
Book Publications
2007 Kontos, Yannis. Possible / Impossible: Aporias. Athens, Kastaniotis Publishing
2007 Kontos, Yannis. Red Utopia - Photographs from North Korea. Athens, Kastaniotis Publishing.
2015 Sea Change, A photo documentary about young Europeans, Forlaget Press
2004 World Press Photo Joop Swart Masterclass - The First Decade, World Press Photo

Individual Exhibitions - (Selection)
2016 The Ice Project | A35, Athens
2007 North Korea: Red Utopia | Couvent des Minimes, Visa Pour l'image, Perpignan
2007 North Korea: Red Utopia | Frissiras Museum, Athens
2007 Possible / Impossible: Aporias | Frissiras Museum, Athens
2006 US/Mexico Border Crossing | Canon Exhibition Hall, Visa Pour l'image, Perpignan